Pub Crawl Budapest Prepares to Reopen as COVID Restrictions Ease
Pub Crawl Budapest, the longest running pub crawl and ruin bar tour held in Budapest, Hungary, is preparing to reopen as COVID restrictions ease in various parts of the world. This ruin bar tour in Budapest has previously won the Certificate of Excellence award from TripAdvisor because of the highly positive reviews that it has received from travelers. It has currently more than 600 reviews on TripAdvisor with most of them being five star reviews. Each ruin bar tour consists of 40 minutes of unlimited drinks made up of long drinks, premium shots, beers and wines, 4 bars and 1 club, and free VIP entry.
This is the longest running Budapest pub crawl in the District VII or Jewish Quarter of Budapest. It is designed to allow all participants to visit the most authentic ruin bars, share some drinks, and enjoy the Budapest nightlife. Those who join the bar tour will get one free welcome shot at each bar. And they will be provided with VIP entry to each one of the bars and the club. This is important because it implies that they will not waste their time standing in line, waiting to be permitted to go inside. This is certainly a convenience because these pubs often attract long lines of people who want to get in. These ruin bar tours are usually held from 9:00 pm to 4:00 am every day.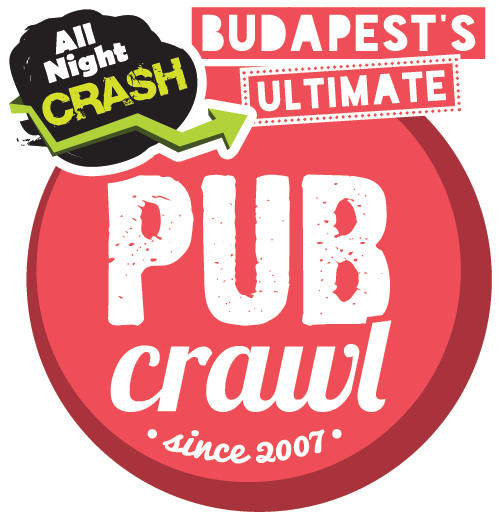 There are five kinds of tours offered by Pub Crawl Budapest. However, it is important to check with them for any changes that may have been implemented as a result of the COVID pandemic. The five usual tours being offered are the Budapest Original Ruin Pub Crawl Including 5 Shots, All You Can Drink Pub Crawl Through the Ruin Bars in Budapest, Pub Crawl Through the Ruin Bars in Budapest with T-shirt Included, Private Hungarian Wine-Tasting Tour of Budapest, and Budapest Private Microbrewery Tour and Craft Beer Tastings.
The Budapest Original Ruin Pub Crawl Including 5 Shots will bring the participants to some of the most unusual drinking places in Budapest. The ruin pubs are actually found in abandoned buildings and these may be difficult to find without a guide with local, insider knowledge. This particular tour will bring people to four of these ruin bars and one club. It is expected to provide unforgettable time in the Hungarian capital city, enjoying some drinking, sightseeing, and dancing with friends, both old and new.
The All You Can Drink Pub Crawl Through the Ruin Bars in Budapest brings the participants to various ruin bars that are not part of the mainstream pub and nightlife of the capital city. These are Bohemian pubs that are popular because of their inexpensive drinks and quirky décor. Travelers and tourists can enjoy a unique night out, hopping between these ruin bars, while the guide brings them to a number of top spots. Participants get to enjoy almost an hour of unlimited drinks while getting VIP club access to all night partying in the Hungarian capital city.
For those who love wine, the Private Hungarian Wine-Tasting Tour of Budapest brings them to a five-hour private wine-tasting and walking tour in Budapest. An experienced guide will bring tour participants to a number of local wine bars where they can sample various kinds of wine, whether it is red, white, rose, or sparkling. In addition to the wine tasting, participants will get to hear about the characteristics and the history of each wine. Three wine tastings will be available at every stop.
https://www.youtube.com/watch?v=dzxyYq-_HFk
Travelers who want to know more about this longest running ruin bar tour in Budapest may want to visit the Pub Crawl Budapest website or contact them through the telephone or via email. Their opening hours are from 9:00 pm to 4:00 am every day. It should be noted that while people can pay through TripAdvisor Experiences, it is still the best alternative to order directly from Pub Crawl Budapest through their booking system that is hosted by Rezdy.
###
For more information about Pub Crawl Budapest, contact the company here:

Pub Crawl Budapest
Pub Crawl Budapest
+36 70 771 1775
info@allnightcrash.com
Budapest, Oktogon 1, 1066 Hungary