Twenty Additional Companies Join The Climate Pledge
February 18, 2021 at 08:13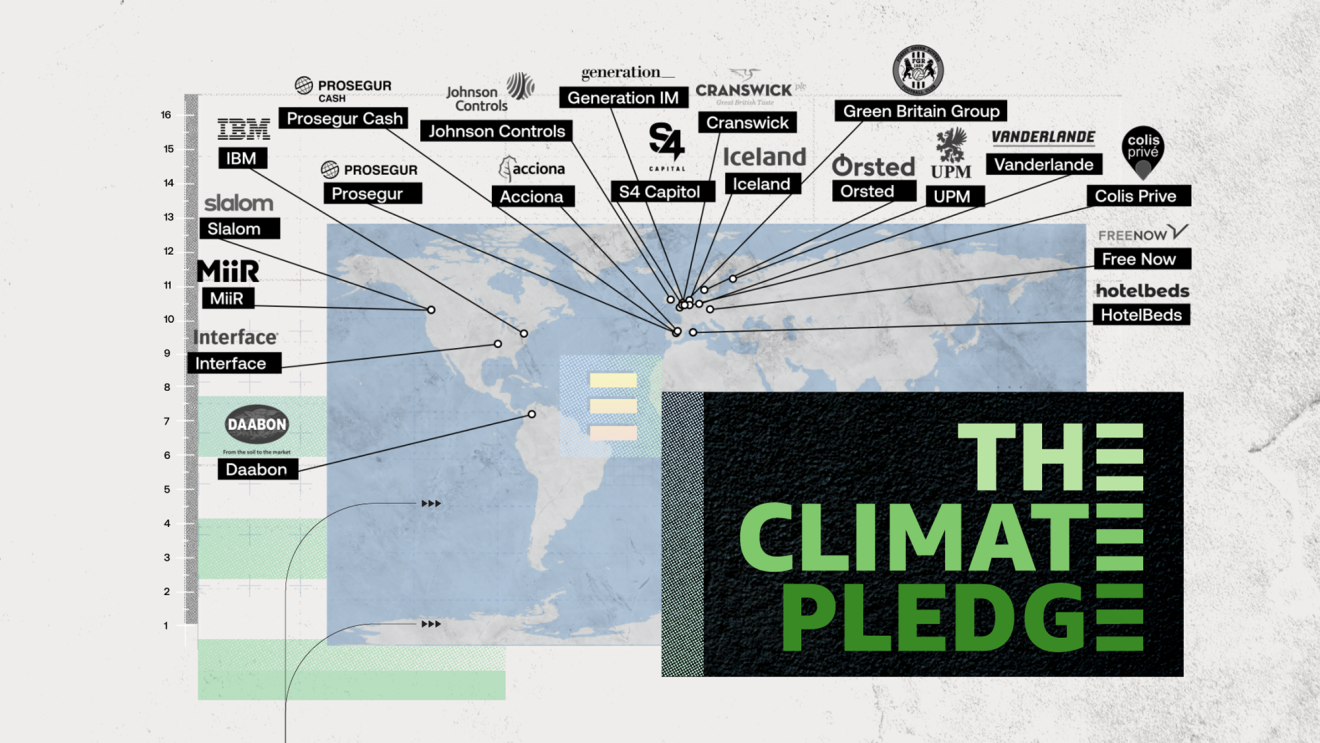 Image source: Amazon.com
Another 20 companies have signed The Climate Pledge, a commitment to reduce carbon emissions that was launched by Amazon.com Inc (Nasdaq: AMZN) founder Jeff Bezos.
Created in 2019, The Climate Pledge encourages corporations to collaborate and share technologies, best practices and other innovations to help address critical climate challenges. As part of the agreement, companies are required to regularly report on greenhouse gas emissions, carbon elimination and credible offsets.
Companies committed to The Climate Pledge include Microsoft Corporation, Rivian, Unilever, JetBlue Airways, Uber Technologies Inc, Best Buy Co Inc, Mercedes-Benz and Verizon Communications.
As of Wednesday, 53 companies have signed the pledge to achieve net-zero carbon emissions by 2040, a decade ahead of the deadline declared by the United Nations' Paris Climate Agreement.
The new additions come two days before the US's reentry to the Paris Climate Agreement takes effect. Hours after being sworn into office on Jan. 20, President Joe Biden signed an executive order reversing the previous administration's withdrawal from the 2015 accord.
"As the US takes an important step forward in the fight against climate change by officially rejoining the Paris Agreement this week, I am excited to welcome 20 new companies to The Climate Pledge who want to go even faster," said Bezos in a statement.
The latest signatories include Johnson Controls International, Hotelbeds, Iceland Foods, MiiR and International Business Machines Corporation, which announced plans Tuesday to hit net zero greenhouse gas emissions by 2030.
IBM's plan, which calls for prioritizing reductions in its emissions, energy efficiency efforts and increased clean energy use across the more than 175 countries where it operates, "is a bold step forward that strengthens our long-standing climate leadership," said Arvind Krishna, chairman and chief executive officer.
_____
Source: Equities News