Tesla Says Production in Fremont Was Suspended This Week But Has Restarted
February 26, 2021 at 09:11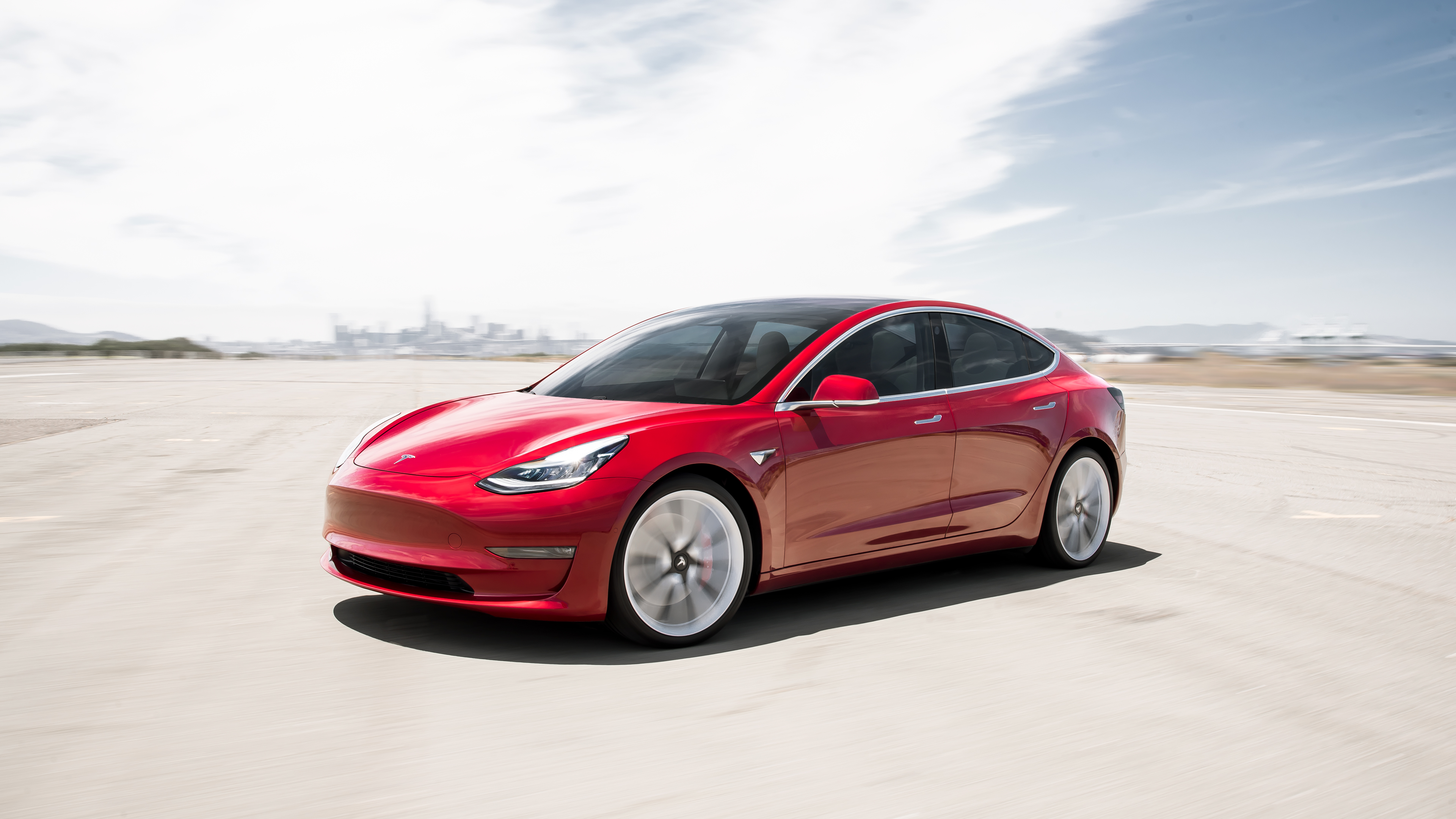 Image: Model 3. Source: Tesla
Tesla Inc (Nasdaq: TSLA) chief Elon Musk said the electric car maker temporarily halted production at its lone US assembly plant in Fremont, California but has since resumed operations.
"Fremont shut down for two days (parts shortages) & restarted yesterday," Musk tweeted Thursday afternoon.
Musk did not elaborate on what specific parts caused activity to stop, but supply chain issues involving semiconductors have caused production-line shutdowns for many automakers.
A Bloomberg News report earlier on Thursday reported that Tesla was halting some production of the Model 3 sedan, its most popular car, from February 22 to March 7. Workers were reportedly told they would not be paid for four of those days and to use vacation time, if they had it.
The report did not clarify a reason for the pause on work, but noted Tesla said last month that capacity issues at ports and a global semiconductor shortage are affecting its supply chain.
At the time, chief financial officer Zach Kirkhorn said Tesla is trying to limit any disruptions but that the suspension "may have a temporary impact."
It is unclear how much revenue or volume Tesla would lose as a result of the two-day closure.
Its Fremont plant has the capacity to make an estimated 600,000 vehicles a year, 500,000 of those cars being Model 3 sedan and Model Y sport utility vehicle, according to the company.
Tesla's plant near Shanghai, China, which began operating in January, has the capacity to produce 250,000 Model Y vehicles annually.
It is also building two new factories – one in Berlin, Germany, that could eventually produce as many as 500,000 cars annually and another in Austin, Texas, that will make Tesla's first pickup. Both are expected to start production later this year.
Last week, Tesla reduced the base version cost of its Model 3 and Model Y vehicles. The price cut comes as the Tesla looks to ramp up its deliveries to help meet Musk's goal of selling 20 million cars by 2030.
Tesla also faces increasing competition as legacy carmakers make a push into the electric vehicle market.
Several of these automakers, including General Motors Company, Volkswagen AG and Ford Motor Company, have been forced to scale down production due to the shortage recently.
Last week, Samsung Electronic suspended operations at its factory in Austin, Texas – where Tesla's self-driving chips are made –after severe weather conditions caused power outages, Reuters reported.
The White House said on Wednesday it would try to address supply chain problems, including those affecting the car industry.
_____
Source: Equities News