Why NFTs lead to financial freedom and how entrepreneurs can benefit most; a conversation with Wavy Sharks Society
New York, NY - Over the past couple of years, the phrase "financial freedom" has been all the rave. While many entrepreneurs have started their financial freedom journeys through businesses or investing in stocks and real estate, many have yet to dabble in the world of digital currency. In terms of risk and reward, NFTs and Cryptocurrency do present greater risk than other investment vehicles, but they also present endless opportunities for rewards like no other. A key player in the digital currency industry is Wavy Sharks Society, an exclusive organization of dreamers, entrepreneurs, and investors that are making a change in the business world.
Rckstr is the visionary of Wavy Sharks Society. A crypto investor & trader, he's experienced success in various markets from eCommerce to marketing to rental businesses. Rckstr created the vision and mission for Wavy Sharks in late 2021, with the idea of making a community-centered project providing ultimate utility for the community. "I see so many projects focused on the short term, we wanted to create something that will reward those who hold out for the long term." Wavy Sharks was founded because not everyone has the answers, support system, or experience to be able to chase their dreams. They want to change that by creating a society that grants all members access to valuable advice, support, and help people can't get anywhere else. By holding a WavyShark, members hold a key to unparalleled opportunity to not only chase their dreams but invest in a project built for its members. "We are creating a P2E game, creating our WavyCoin token, hosting member events, helping holders start their businesses, and of course, donating 20% of revenue towards various charitable causes around ocean/marine life conservation," says Rckstr about the company's main efforts at the time.
In an increasingly saturated industry, how do Wavy Sharks stand out and make a splash in digital currency? It all comes down to the company's three main pillars: community, utility, and cause. They believe community is the most valuable aspect because it drives the life of the project. "We want to create something that excites people. Something that can create bidding wars for holders because there is so much value in being a member. We strive to deliver the ultimate user experience for our members and holders because a project is only as good as its community." While many projects may promise utility, they either underdeliver or fall short. Wavy Sharks will deliver utility that rewards holders so much more than other projects will. They want people who hold their rare NFTs to have so much utility that the wealth transcends into their real lives too. This is why they have gaming, liquidity pooling, staking, business startups, passive income, and more built into their roadmap. Finally, this project is more than just NFTs and investing. "We chose the ocean, and sharks, to bring attention to two of the most important aspects of our entire planet. Most people are unaware because of how little they interact with our oceans. But we plan to bring global awareness to these issues and create change with our partnerships, donations, and voice on our core values."
Wavy Sharks is working to create positive environmental change, help advance and revolutionize the NFT community, and bridge real-world business ethics and practice with web3 and blockchain. "Creating a platform to generate awareness for our cause, and creating positive change for both our project and the advancement of the NFT community. We are proud to bring business practices into the space and explore allowing blockchain to run real-world businesses and create passive income for holders." To learn more about how to join this growing community, visit wavysharks.io
Social Media Links:
http://twitter.com/wavysharks
http://instagram.com/wavysharks
http://discord.gg/wavysharks
https://www.youtube.com/channel/UCM1g_yc4B02V2NdCCRgfBGQ
Email: admin@wavysharks.io
Media Contact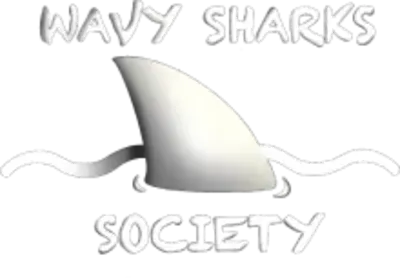 Company Name
Wavy Sharks Society
Contact Name
Rckstr
Country
United States
Website
http://wavysharks.io/

COMTEX_405334412/2735/2022-04-06T21:19:50