Three Men And A Truck, Announces they Are Opening a New Office in Nashville, TN, Bringing Premier Moving Solutions for Commercial and Residential Needs
September 07, 2021 at 09:09
Nashville, TN - The TN Department of Commerce and Insurance warns of the many tactics used by fraudulent moving companies. Some charge a deposit but fail to show up on moving day, or others do provide the service but make additional charges claiming your items have exceeded the estimate. Moving always comes with its challenges, and with so much on your mind, finding a moving company you can trust and at a price you can afford can be complicated. However, when looking for a moving company, it's always worth considering at least 3 options, especially those that offer on-site quotes and clear contract terms.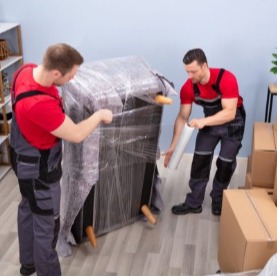 Those looking for reliable moving services in Nashville, TN, might want to consider Three Men and A Truck as a new option, as this has recently opened a new office in Nashville, TN. This company brings decades of unmatched experience performing all types of moving processes for commercial and residential needs. The company has been offering its residential and commercial services for nearly two decades nationwide, including services in over 40 areas in Tennessee and now expanding to new communities in Nashville.
With the numerous moving companies offering their services in and around Nashville, one must be careful to avoid falling victim to inexperienced or, worse, unscrupulous movers. According to the TN Department of Commerce and Insurance, you can prevent scams set up by fraudulent moving companies by staying away from those that are not registered, insured, or do not have an address where they can be reached, as well as those that give quotes over the phone or via email rather than on-site. Another red flag, warns the department, are companies that ask for large or full payments before the move. It also advises is a good idea to check the references and complaint history that the company you're interested in may have with both the Better Business Bureau and the American Moving & Storage Association.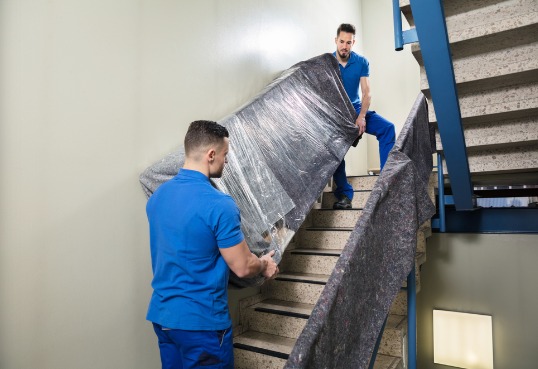 When it comes to reliable and cost-effective moving services in Tennessee, Three Men and a Truck has become one of the first choices homeowners and business owners always trust. It is a duly registered company recognized for its honest and fair business practices and its perfect standing with the BBB and the American Moving & Storage Association.
As a private full-service moving company, Three Men and a Truck strives to provide its clients with efficient solutions, irrespective of their moving needs. This company offers local and long-distance moving with specialties in residential moving, corporate moving, commercial moving, same-day moving, military moving, furniture moving, storage services, etc. The award-winning moving specialist has always been committed to quality and safety, and Nashville's clients can be confident that they will receive personalized and professional assistance in all their moving processes.
Three Men and A Truck is represented by a team of fully licensed experts with the experience and resources necessary to carry out even the most challenging moving processes. The company offers competitive rates and taking care of client belongings with total dedication and efficiency. As the company's representative points out, "Whether you are moving to a new side of town or across the U.S., we will safely relocate all of your household property quickly and efficiently using our team of movers with a truck. Choose from 1, 2, 3 men with a moving truck or more."
What started with the idea of better moving options from three college roommates, after experiencing for themselves the grueling moving process available at the time, today is a company with one of the most trusted names in the industry, famous for providing comprehensive moving solutions, aiming to meet the needs of all types of clients; from those students moving into or out of an apartment, military or veterans moving from one state to another, small and large businesses expanding their horizons, among others.
Three Men and a Truck is also an excellent alternative for international moving processes, being an expert in international moving logistics and a registered company with the Federal Maritime Commission (FMC), which licenses companies authorized to handle such moves. Maybe it's the opportunity of a lifetime, moving to another country either to start a new job, open a new office, or even for retirement in a quieter, less rushed land. Whatever the plan, international moving may be one of the most important considerations, and as in any moving process, caution is a must. The team at Three Men and a Truck deals with international moving making the entire process seamless for their clients.
For local, long-distance, or international moving, Three Men And A Truck offers reliable and affordable solutions in Nashville and nationwide. Contact this highly qualified team via phone at (423) 251-4351. The new office is located at 200 Stockyard St #106, Nashville, TN, 37201. For more information about their services, visit their website.