The Rack Athletic Performance Center Takes Fitness to the Next Level through its State-of-the-art Atlanta gym
Atlanta, GA - Barring unique medical conditions, the health benefits of working out can never be overstated, provided one does it the right way. It is important to find a suitable gym to help one along the fruitful, fulfilling journey to achieving and maintaining fitness. In Atlanta, Georgia, and the surrounding areas, few facilities can match the high standards set by The Rack Athletic Performance Center when it comes to working out. Fully furnished with some of the latest fitness equipment, the center remains one of the top go-to gym in and around Atlanta.
Rather than go for the masses to increase profitability through attendance, The Rack Athletic Performance Center employees prefer a more personal approach to train to cultivate life-long relationships with clients. Their methods focus on getting and maintaining the desired results instead of simply going through the motions. To achieve this goal, trainers ask their students what their short and long-term fitness goals are at the beginning and develop highly personalized training programs using this information. The trainers then optimize the routines constantly as the training progresses for maximum effect. Many current and former trainees at The Rack Athletic Performance Center attest to the efficacy of such highly personalized training routines.
"I went for a free consultation/testing at The Rack and was introduced to my trainer Kalil. The gym itself is clean, fun, and has all the equipment I knew my old gym was missing. Kalil is very knowledgeable about his craft and clearly understands how to combine your goals with your current shortcomings to help get you where you want to be. We've only been working together for two weeks now, and I feel noticeably different, most importantly, in how I feel after I play basketball," admitted one fitness enthusiast after visiting the center for a while.
Rather than make students jump straight into the deep end of the pool, the professional trainers have a system of easing new trainees into their routines. This system begins with completing up to three one-on-one coaching sessions, which utilizes the Functional Movement Screen to develop an effective workout plan. Trainees can then move on to small group training programs where they get to challenge and motivate each other in small groups of up to four people. The gym has a vigorous athletic group coaching program which is more professionally inclined and therefore more demanding. In addition, it also has a post-injury and post-physical therapy training program, which offers a great way to get back on one's feet after an injury.
Several unique advantages come with signing up for any of The Rack Athletic Performance Center's numerous training programs. These benefits include close attention from qualified fitness experts, highly personalized and effective training programs, special attention to injury prevention techniques, and surgery rehabilitation protocols. In addition to these benefits, The Rack Athletic Performance Center has fully-equipped Atlanta gym with everything that regular clients and professional athletes need to train competitively.
Fitness enthusiasts can learn more about the services and programs available at The Rack Athletic Performance Center from its website. Alternatively, they can speak to an instructor via (678) 626 7225 to set up an appointment. The center is located at 1824 Briarwood Industrial Court Northeast STE 2, Atlanta, GA, 30329, US.
Media Contact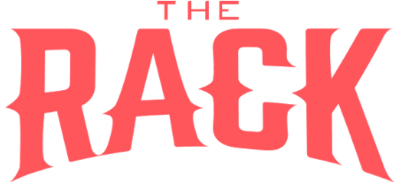 Company Name
The Rack Athletic Performance Center
Contact Name
Ed Miller
Phone
(678) 626 7225
Address
1824 Briarwood Industrial Court Northeast STE 2
City
Atlanta
State
Georgia
Postal Code
30329
Country
United States
Website
https://therackapc.com/

COMTEX_404939255/2735/2022-03-29T09:10:51