The February Edition of Allure Magazine Discusses Benefits of Carboxytherapy Treatment for Skin
February 14, 2022 at 12:10
In the February 2022 edition of Allure, there was an article titled, "Do Skin-Care Products That 'Boost Circulation' Actually Do Anything?". The article went in depth on the various methods used to increase circulation such as face rollers, massages, and carboxytherapy, as well as the health benefits these treatments provide users. The author, Maura Lynch discussed how after a workout, individuals typically notice an immediate result for their skin. This is because it becomes bouncier and brighter due to the increased blood flow in the body. The same could be said conversely as well, as she referred to noticing skin becoming dull, red and dehydrated after having circulation cut off.
The author also highlights carbon dioxide experimentation that was carried out by scientists associated with Kao (a Japanese beauty company that currently owns Curel and Jergens). The researchers found that carbon dioxide created a natural vasodilator when introduced to the skin, thus causing the body's blood vessels to widen. Ultimately, this resulted in increased oxygenation, anti-inflammatory effects, and cellular regeneration, as well as better skin overall.
The article also explained the revolutionary effects carboxytherapy has on aging. According to dermatologist Michelle Henry, "Our vessels become more sluggish... If we are physically increasing the flow of blood through our skin, we are temporarily encouraging highly oxygenated blood into the area, which will help support healthy skin over time."
Lana Kerr, Founder of CO2Lift, a company that specializes in carboxytherapy treatments was not surprised by the results. CO2Lift specializes in revolutionized carboxytherapy and removing the drawbacks to provide end-users with the positives. Kerr says that their CO2Lift carboxytherapy gel and the direct benefits it provides to everyone. "CO2Lift is applied topically, and it is gentle enough to be used on even your most sensitive skin and mucosa. The gel absorbs into the skin, where it displaces oxygen off of hemoglobin, enhancing oxygen delivery to the skin. With increased vasodilation, CO2Lift allows for rapid removal of cellular waste byproducts and speeds wound healing".
About CO2Lift: CO2Lift (www.c02lift.com) is an online retailer specializing in cosmeceuticals to rejuvenate the skin and combat the effects of aging. CO2Lift a brand of Lumisque Skincare and based in Weston, Florida. The brand has taken an innovative approach to carboxytherapy, offering revolutionary carbon dioxide therapy treatments. CO2Lift provides the only proven, medical-grade, and topical carboxytherapy treatments that doctors recommend. Their kits allow individuals to access the benefits of carboxytherapy from the comfort and privacy of their own home.
Media Contact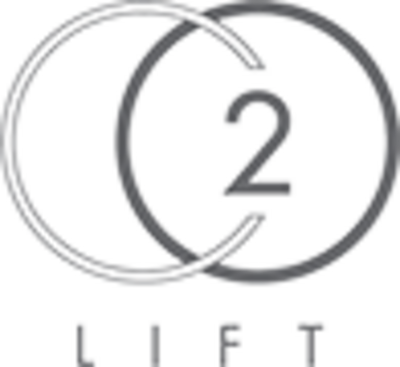 Company Name
CO2Lift
Contact Name
Lana Kerr
Phone
954-780-8739
Address
304 Indian Trace
City
Weston
State
FL
Postal Code
33326
Country
United States
Website
https://co2lift.com/

COMTEX_402387480/2735/2022-02-14T12:10:57