Tamara Benefield Law Offices is a Premier Divorce Attorney In Beverly Hills, CA
Beverly Hills, CA - Couples going through a divorce need a knowledgeable attorney to offer guidance, advocate for their rights, and listen to their concerns. Tamara Benefield Law Offices is a boutique law firm dedicated to practicing family law, real estate litigation, and trust contests/probate. Founded by Tamara Shari Benefield, the law firm has been pursuing justice for individuals since 2004 and has since earned prestigious memberships, 5-star reviews, and recognitions.
As a Beverly Hills divorce attorney dedicated to service, Attorney Tamara Benefield uses unique legal strategies to fight for her clients, community, and society. She leverages her extensive training, knowledge, skills, and experience to handle high asset divorces, contested custody proceedings, and international/interstate child abduction cases. Besides utilizing advanced legal technology/software to optimize performance, the law firm is responsive to clients whether they need support, a case update, or to discuss details of a particular matter.
Tamara Benefield Law Offices believes that the decision of divorce must be thought through financially, emotionally, and psychologically. For this reason, the law firm has distilled the divorce process into 7 steps. First, Attorney Tamara Benefield conducts an initial consultation/intake process where she learns about the goals of her clients and analyzes the broad outcomes before developing a custom case strategy for use during mediation, negotiation, settlement, or trial. She then drafts a preliminary declaration of assets, debts, and separate/community/quasi-community property to explore the ideas of early settlements or temporary agreements.
Once completed, the discovery process begins. This is when the attorney obtains information to help clients prove necessary issues to resolve a case. Discovery also helps the attorney file missing/incomplete information from the preliminary declarations of disclosure step. During this process, the attorney can subpoena school, bank, and credit union records from the other spouse or take the deposition of the opposing litigant to nail down their stories about hidden assets or custody issues for use at trial/settlement.
In preparation for a hearing, Attorney Tamara Benefield meets with a client to listen to their expectations including, legal custody of children, child support requests, and spousal support, after which she evaluates if a client's circumstance fits into the statutes indicated by California law. After the preliminary hearings, both parties have to provide final declarations of disclosure to prove the value of assets and debts. The attorney gathers the entire federal tax return schedules including, financial statements, life insurance, pension, stocks/bonds/mutual funds, loan applications, and many more.
Tamara Benefield Law Offices then prepares for settlement discussions by researching facts and studying the law to develop a theme that weaves all the information together for court representation. When the two parties disagree on the proposed outcome or fail to settle their differences, the attorney takes the case to trial to bring the case to conclusion.
To schedule a strategy session, visit the law firm's website or call (310) 271-7675. Tamara Benefield Law Offices is located at 9454 Wilshire Boulevard Penthouse Suite, Beverly Hills, CA, 90212, US.
Media Contact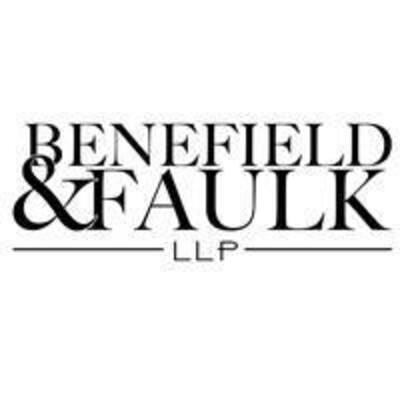 Company Name
Tamara Benefield Law Offices
Contact Name
Tamara Benefield
Phone
(310) 271-7675
Address
9454 Wilshire Boulevard Penthouse Suite
City
Beverly Hills
State
CA
Postal Code
90212
Country
United States
Website
https://beverlyhillsfamilylawattorney.com/

COMTEX_405049032/2735/2022-03-31T12:33:31