Southern Glass Protection Focuses on Quality Home Window Tinting Services in Boca Raton
October 27, 2021 at 09:30
For over 20 years, Southern Glass Protection has provided South Florida with window tinting services. In that time, it has earned a 5-star reputation and countless referrals from happy homeowners. Its success is a result of putting its focus on providing high-quality home window tinting in Boca Raton and beyond. The company puts the customer first, striving to always ensure homeowners love their work.
"Our customers are everything, so we go above and beyond for them," explains Vince Ceraulo, president of Southern Glass Protection. "By focusing on doing quality work, we know our customers will love their window tinting."
When hiring someone for commercial or residential window tinting in Boca Raton, always go with a great reputation for doing quality work. Southern Glass Protection has earned that reputation online and off, by providing thousands of homes with high-quality window tinting. Plus, it provides a full transferable warranty on its Vista Window Film.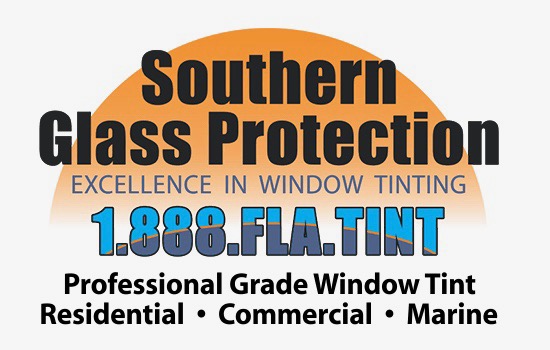 The team of experts at Southern Glass Protection professionally installs the window tint, leaving windows looking great. If window tint is not properly installed, it can create issues, including scratches, peeling, bubbling, or other problems.
When window tinting in Boca Raton is installed properly, it will help to protect the furniture and flooring from fading, and it helps to keep the home cooler. This will reduce air conditioning bills. Properly installed residential window tinting can also provide the home with a layer of protection and security from storms and burglars.
Southern Glass Protection has provided high-quality window tinting services in Boca Raton for thousands of commercial and residential customers. Its team of professionals takes the time to answer questions, and the window tint is installed within hours, so homeowners can immediately begin getting a return on their investment. The company also offers 50 different window tint styles for homeowners to choose from.
"We love Boca Raton customers, and are happy that they have let us be a part of making their home even better."" added Ceraulo.
All residential window tinting customers in Boca Raton are eligible to receive 10% off their service. The company services all of South Florida, including the areas of Delray Beach, Weston, Oakland Park, Fort Lauderdale, Parkland, and Broward County. To schedule a free quote or obtain a 10% off coupon, visit the site: https://southernglassprotection.com.
About Southern Glass Protection
With over 20 years of experience, Southern Glass Protection is the leading window film company in the Boca Raton, Fla., area. The company offers professional residential and commercial window tinting services, helping customers to reduce energy bills, add style and privacy, and have UV protection. To get more information about the company, visit the site at: https://southernglassprotection.com.