Snap Solar Mackay Has Experienced Solar Panel Installers Mackay for Quality Solar Panel Service and Maintenance
December 03, 2021 at 09:49
Mackay, QLD - Snap Solar Mackay is a local company focused on spreading the benefits and advantages of alternative energy sources. The team of renewable energy enthusiasts offers solar power consultation, installation, and maintenance solutions to businesses and individuals in the North Queensland region. Their focus is on reducing the dependence on traditional energy sources that is harmful to the environment while boosting the use of renewable alternative energy sources.
Describing the drive behind the company, the spokesperson for the solar panel installers in Mackay said: "We saw a gap in the market for good and fair solar installations done on time, with care, and at an honest price. Customer service is our bread and butter and a core focus for the SnapSolar team. We provide customers with a range of solar options, including premium solar panels, solar storage systems and solar system engineering designs. And, we are very proud to offer zero deposit finance, which allows customers of Snap Solar Mackay to start saving right away. We strive to maximise the return on our customers' investment in our premium products, which is why Snap Solar Mackay products have been vigorously checked, tested and designed to minimise your costs."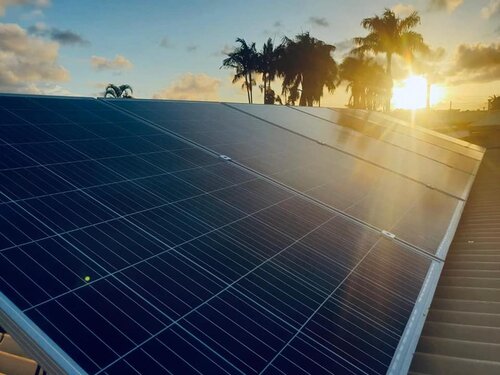 Businesses and individuals who are interested in enjoying the many advantages of solar power can contact the solar panel installers near Mackay for help. The team is highly responsive and happy to address the needs of customers, irrespective of their budget. Their approach to solar power installations is personalized, which means that each customer gets to discuss their wants and needs while the team works with them to figure out the best solution that addresses those needs.
Snap Solar Mackay's services include A-Grade installs which are done in compliance with the highest standards using the industry's highest quality products. Customers can expect long-term warranties, maintenance services, and more from the team. Snap Solar Mackay relies on top brands like REC, Hyundai Energy Solutions, Trina Solar, etc., for their solar panels, thus allowing them excellent space utilization, higher reliability due to higher electrical conductivity, low current to reduce risks of hot spots, improved shade resilience, and more.
Get started on a journey to achieving energy independence. Contact Snap Solar Mackay via their phone line at 0421 749 944 or visit their office at 1/72 Sydney St, Mackay, QLD 4740, AU. For more information, visit their website.