SmokePost CBD Dispensary Supports the Health and Wellness of the Residents of Chicago, IL
January 05, 2022 at 10:04
Chicago, IL - Recently, Cannabidiol (CBD) has gained popularity in the United States due to its potential health benefits. Through research and innovation, CBD products have been made to suit individuals with different needs to provide a healthier alternative to prescription medication. SmokePost CBD Dispensary was created to break down the complexities of CBD to help customers choose the products that would best fit into their lifestyles.
SmokePost CBD Dispensary is an online and in-store CBD dispensary with locations in Dunning, Bucktown, Boystown, West Loop, and Wicker Park on a mission of making CBD products easily available to those who may need them. The dispensaries comprise a team of professionals who are not only well-versed in CBD but also in the products/brands they carry.
A cannabinoid is one of the 120 compounds unique to the cannabis plant that has anti-inflammatory, sedative, antipsychotic, and anti-convulsive properties to provide relief for pain, anxiety, depression, and post-traumatic stress disorder (PTSD). It also improves digestion, sleep, appetite, and mood. SmokePost CBD Dispensary carries a range of CBD brands including, GreenPost, HoneyPaws, WYLD CBD, allitom, Blazy Susan, and Cheech & Chong Glass.
The dispensary has a menu that offers a range of strains of the flower that can be smoked, pre-rolls, CBD oil, creams, gummies, tinctures, glass pipes/pieces, and CBD for pets. SmokePost CBD Dispensary believes that it's important for customers to educate themselves about everything they consume. For this reason, they offer the opportunity for clients to learn more about the different forms of CBD they sell and their benefits.
There are confusing varieties of CBD in the market including, CBD isolate, full-spectrum CBD, and broad-spectrum CBD. The team describes in detail what is contained in each, what it can do to the body, its popularity, the products that have them, and the possible side effects. They also give a rundown of what the CBD products are, what's in them, how they can be used, and other personalized questions that may come up.
When shopping for CBD products, customers should lookout for a certificate of analysis that confirms whether the products contain the amount of CBD the manufacturer claims/advertises, as well as other ingredients therein. Depending on the metabolism, method of intake, or tolerance levels, a customer may consider the potency level of their CBD of choice. Additionally, SmokePost CBD Dispensary has a blog with insightful topics on other considerations to make before buying CBD oil products and everything customers need to know about CBD.
To learn more about SmokePost CBD Dispensary, call (312) 210-3839 to talk to an expert. The dispensary is located at 1857 N Milwaukee Ave, Chicago, IL 60647, US. For inquiries about their CBD products, visit their website.
Media Contact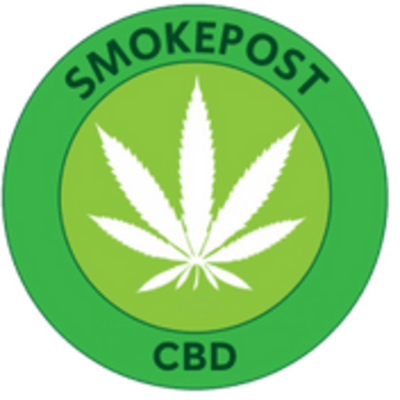 Company Name
SmokePost CBD Dispensary
Contact Name
Elad Smadja
Phone
(312) 210-3839
Address
1857 N Milwaukee Ave
City
Chicago
State
IL
Postal Code
60647
Country
United States
Website
https://smokepostcbd.com/

COMTEX_400083368/2735/2022-01-05T10:04:24