Shear Bliss NYC: Where Hair is Treated Like Royalty
New York, NY - Hair is a sensitive topic for most women, and finding a trusted hairstylist is no easy task. Lana Kurayeva, the owner of Shear Bliss Hair Salon, a hair salon specializing in hair coloring and treatments, with a mission to make women feel beautiful and confident, understands this statement like no one else. "Hair is a crown to be worn each day with pride." Hair is a form of self-expression, confidence, and a tool to show personality. Today, more than ever before, women want to be in control of their hair, especially with an endless supply of choices, possibilities, and trends right at their fingertips. Today, we are speaking with Shear Bliss NYC owner, Lana Kurayeva as she offers a unique perspective on modern hair care.
Lana founded Shear Bliss Hair Salon in 2004, as the only board-certified colorist in NYC, she is famous for her blonde balayage treatment and unique rice water formula. However, it has not been an easy journey to success. At the age of 16, Lana immigrated with her family from Uzbekistan to New York City, determined to create a new life in America. Her struggles are a driving force in her success today. Family is rooted in the foundation of Shear Bliss. Lana felt a responsibility at a young age to support and be there for her family in a new country, today with a family of her own she's grateful to have unconditional support from her husband and children as she chases her entrepreneurial dreams and endeavours.
Lana believes that a great cut or color requires a carefully curated blend of artistry, expertise, and customer service. An artist at heart, she has translated this passion not just into her work, but also into the look, feel, and vibe of her salon. Located in the heart of Kips Bay, Customers describe Shear Bliss as welcoming, electric, and exciting. The salon is most well known for color makeovers, specifically balayage, a technique that involves hand-painting the hair for a more natural look. They also offer a variety of other services such as hair color, highlights, color correction, hair extensions, and botox hair treatment.
Lana's passion for hair and making women feel beautiful is the driving force for Shear Bliss's success over the last 17 years. "So many women that come daily have a lot of challenges in life. Making women beautiful and making them feel more confident about themselves is special." As a color mixologist expert, Lana knows firsthand the importance of combining the right ingredients to make something special. At Shear Bliss, a positive work environment and clear communication with customers are key ingredients to creating an unforgettable experience for clients and staff. Lana has built a team at Shear Bliss that is not only extremely knowledgeable but also extremely loyal in the way they come together to support each other as a family. "We consider each other family. To me, that is very, very important because what we do is very creative. To be creative, you need to be comfortable. To be comfortable, you need to enjoy where you work and the environment. So I created a vibe where people can be very comfortable sharing their knowledge." Lana and her Shear Bliss NYC family are also never afraid to accept challenges. Clients often come in with inspiration from social media, which they do their best to bring to life given the individual client's hair type, color, and texture. They also provide every client with a 2-week guarantee to have anything corrected at no charge. They believe in quality service, customer satisfaction, and bringing art to life.
What's next for Shear Bliss Salon? Lana hopes to open up her hair coloring and styling school to share her talent with others. She continues to be passionate about charity work and giving back to local schools and small businesses around the NYC area. It's time to make hair dreams a reality, visit https://shearblissnyc.com/ to book an appointment today!
Social Media Links:
https://www.instagram.com/lanasblondebalayage_/
https://www.tiktok.com/@lanasblondebalayage
Media Contact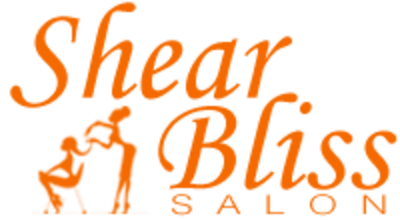 Company Name
Shear Bliss NYC
Contact Name
Lana Kurayeva
Phone
(212) 213-6050
Address
397 E 3rd Avenue
City
New York
State
New York
Postal Code
10016
Country
United States
Website
https://shearblissnyc.com/

COMTEX_404527385/2735/2022-03-21T09:51:24