Septic Tank Dude Releases New Website For Septic System Community
October 27, 2021 at 09:58
Septic Tank Dude has released the Septic Tank Cleanouts website to help the septic dtank community in the United States understand their septic system and make it worry-free.
More than one in five households in the United States or 30-40 million US households operate a septic tank instead of municipal sewer. Traditionally homeowners have had their septic tank pumped by a septic company, Septic Tank Cleanouts look at the natural septic tank treatments that help reduce the frequency a homeowner needs to have their tank pumped. The Septic Tank Cleanouts website is dedicated to helping homeowners understand more about their septic systems with tips to maintain them properly.
Septic Tank Cleanouts Website Brought By Septic Tank Dude
Portland, Maine - ** The Septic Tank Dude has recently released a new website full of information on septic tank cleanouts, natural septic system maintenance, helpful tips and strategies for conventional septic systems and the best local septic service quotes.
According to the EPA "More than one in five households in the United States depend on individual onsite or small community cluster systems (septic systems) to treat their sewage and wastewater. These systems are used to treat and dispose of relatively small volumes of wastewater, usually from houses and businesses located in suburban and rural locations not served by a centralized public sewer system". This equates to between 30 million and 40 million households in the US operating a septic tank or multiple septic tanks on their property.
Jonathan the founder of Septic Tank Cleanouts website said "over the last year many people have spent more time at home either because of lockdowns or because their work has them working from home. This has put additional pressure and capacity into home septic systems leading to many homeowners experiencing problems they have not had before. At the very least it is meaning many homeowners are having their tank pumped more frequently".
Septic tank pumping or maintenance treatment
Septic Tank Pumping
A septic tank usually has two compartments. Over the years, a septic system will gradually build a layer of solids or 'sludge', which settles at the bottom of the first compartment of the septic tank. Septic pumping, or desludging is the process of a super sucker truck removing the 'sludge', 'scum' and effluent, or wastewater, from the septic system. Most people have their septic tanks pumped between 2-5 years.
Three of the most helpful articles on septic tank pumping are:
How often should a septic tank be pumped?
click here to read
How to tell if septic tank is full
click here to read
Septic Tank Sewage Odor Inside & Outside Why The Sewage Smell In House?
click to read
Septic Tank Maintenance Treatments
While many people rely on having their septic tank pumped every year, there are new septic tank treatments on the market, developed by a top US university designed to break up solids and grease to reduce the frequency that homeowners have their septic tanks pumped.
About Septic Tank Dude
The Septic Tank Dude is a company dedicated to helping homeowners understand more about their septic systems & tips to maintain them properly so it doesn't become clogged or blocked. Many homeowners believe that the only way to look after their septic system is to have it pumped which can be very expensive. There are treatments on the market that for less than $9 per month can maintain a healthy septic tank that will have less problems and cost you less money in the long run. Visit the company's website at https://septictankcleanout.com/, interact with them on Facebook at or YouTube.
Media Contact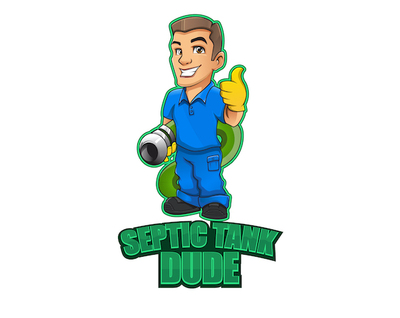 Company Name
Septic Tank Cleanout
Contact Name
Jonathan
Address
52 Alder Street
City
Portland
State
Maine
Country
United States
Website
https://septictankcleanout.com/

COMTEX_395893368/2735/2021-10-27T09:58:47