Revivorship is a Premier San Diego Healthcare Consulting Center
February 01, 2022 at 09:28
Encinitas, CA - Even though radiation and chemotherapy save lives, they also take a significant toll on an individual's physical, emotional, and mental health, taking away the quality of life. Revivorship is a san diego healthcare consulting center whose main focus is to get individuals who are now cancer-free or going through cancer treatment into the best health using a personalized, compassionate, and integrative approach.
Revivorship provides a place where patients can receive targeted care by specially trained practitioners who help reverse common side effects of cancer and restore a healthy balance to the entire system. The practitioners help patients choose the right treatments for brain fog, reduced breathing capacity, fatigue, high blood pressure, neuropathy, heart disease, lymphedema, hearing loss, anxiety, depression, and pain. Cancer patients suffering from dehydration, insomnia, hormonal imbalance, immune deficiency, mouth problems, muscle weakness, and low self-esteem can also find long-term solutions at the healthcare consulting center.
Over the years, clinical studies have shown that patients living with increased stress can improve aspects of their physical and emotional health through complementary therapies. For this reason, Revivorship helps patients experience significant improvements to their moods, general outlook, and functionality through integrative oncology consultation with a compassionate physician. During this time, a patient is allowed to discuss their current and previous cancer treatment protocols. They're also taught about treatments to help them manage cancer's side effects, feel better, improve their quality of life, and improve prognosis.
The practitioners at Revivorship specialize in Chinese medicine/acupuncture, energy healing, cranial-sacral therapy, yoga therapy, specialized massage, Tai Chi/Qi Gong, sound healing, and personal training to strengthen the body, improve flexibility, offer relief from pain, and improve bodily functions. They also offer Ayurvedic nutrition/herbs, specialized skincare, and psycho-social wellness to improve digestion, restore the skin after cancer treatments, and help patients deal with psychological issues.
Additionally, Revivorship has group yoga classes, support groups, financial counseling, meditation groups, and community education to help patients connect with other survivors, learn survival after overcoming cancer, reduce their dependence on pharmaceuticals, and improve their psycho-emotional healing.
With the knowledge that each patient's journey varies, the practitioners at Revivorship conduct extensive consultations to determine a patient's health goals and medical history to create a personalized treatment plan to get them back on track. This approach has earned the healthcare consulting center many 5-star reviews and positive testimonials.
Revivorship was started by Steve Leisher, who was diagnosed with stage 4 squamous cell carcinoma of the tongue in 2010. After Steve survived, he created a place to help other cancer patients maintain the best health and an active lifestyle through alternative treatment and therapy that works in conjunction with traditional cancer treatments they receive in hospitals.
To make an in-person or telehealth appointment at Revivorship, call 858-956-0077. The San Diego healthcare center is located at 162 S Rancho Santa Fe Rd Suite A-30, Encinitas, CA, 92024, US. For any inquiries about the services they provide, visit the consulting center's website.
Media Contact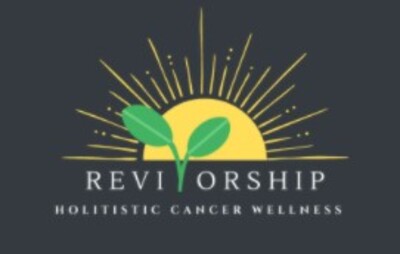 Company Name
Revivorship
Contact Name
Steve Leisher
Phone
858-956-0077
Address
162 S Rancho Santa Fe Rd Suite A-30
City
Encinitas
State
CA
Postal Code
92024
Country
United States
Website
https://revivorship.com/img/revivorship-logo.png

COMTEX_401560977/2735/2022-02-01T09:28:01