PEAKMAN MANAGEMENT GROUP CANADA IS AQUIRED AND IS GOING GLOBAL!
October 22, 2021 at 09:10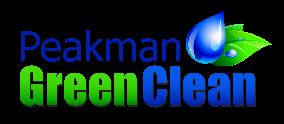 For over a decade, Peakman Management Group Canada Ltd. (PMGC) has been dedicated to serving the requirements of Canadian facility industry services and supply needs. Their company has been focused on helping their clients succeed and grow in an ever-changing market and now has been acquired.
With this recent acquisition, Peakman Management Group Canada is now better placed to serve the interest of global clients, who have come to associate their company name with top-level service quality and supply, through their wide array of in-house integrated facility solutions and PMGSupply, all of which have been customized to meet and exceed the desires and expectations of their clients.
The spokesperson for Peakman Management Group Canada said, "Our 'Expect Excellence' vision maintains a constant presence at both our corporate office and in the field. PMGC achieves the ultimate management process and is based on a diverse history of project experience and is backed by a hands-on professional skill set that is unique to the industry. As a superior operator of integrated facility solutions and facility supplies for several commercial, industrial, and institutional assets, we find the best solutions that work for each business".
PMGC develops proactive strategic plans and makes effective management decisions for global client's properties, to ensure that their immediate and long-term returns are enhanced. Clients will, with the help of PMGC, be able to re-focus their resources on core businesses while running on the ground operation smoothly.
As part of their key services, Peakman Management Group Canada will now be providing PMGC integrated facility solutions and PMGSupply, preventative maintenance programs, janitorial services, and construction and project management services globally.
Peakman Management Group Canada is now located at number #6 4550 112th Ave, Calgary AB T2C 2K2. Please contact their team via phone at 1 888-403.PMGC (7642) or via email at info@peakmanmanagement.com, or visit their website for additional information regarding their services. Peakmanmanagement.com / PMGSupply.ca
Media Contact

Company Name
Peakman Management Group Canada Ltd
Contact Name
Andy Peakman
Phone
403-453-7642
Address
4550 112th Ave SE
City
Calgary
State
AB
Country
Canada

COMTEX_395667062/2735/2021-10-22T09:10:39