Naegle Law Firm, PLC Has Been Providing Premier Criminal Defense Representation in Mesa, AZ for Over 13 Years
October 19, 2021 at 09:38
Mesa, AZ - For more than 13 years, Mesa criminal defense attorney Charlie Naegle has represented individuals facing serious criminal charges in Arizona, providing superior legal representation for all clients' needs. Whether clients have been arrested for a misdemeanor or a felony, Mr. Naegle and his team at Naegle Law Firm have the experience and devotion to help them fight for their rights.
Before establishing his criminal defense firm, Mr. Naegle began his career litigating for large law firms where clients were treated only as a case number. Unlike its competitors, the Naegle Law Firm PLC aims to operate under the principles of compassion and personalized legal representation, maintaining direct and constant communication with its clients at all times. The firm is available 24/7 and offers same-day appointments so clients can get the help they need.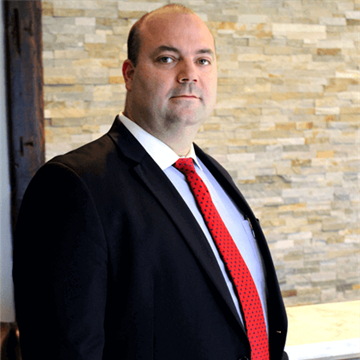 Regarding Mr. Naegle's client-oriented approach, the representative for Naegle Law Firm says, "The criminal justice system can be confusing and frightening for those attempting to navigate it. As a Mesa criminal defense lawyer, Charlie Naegle will provide his clients with consistent updates and attentive, one-on-one communication throughout the legal process."
Naegle Law Firm, PLC criminal defense lawyer, specializes in all types of criminal defense for cases such as bench warrants, disorderly conduct, DUI/DWI, drug crimes, juvenile crimes, felonies, juvenile crimes, misdemeanors, sex crimes, property crimes, probation violation, violent crimes, weapon crimes, as well as any other types of felonies and misdemeanors.
In and out of the courtroom, Charlie Naegle is known for his tireless advocacy and passion for justice. He has a solid reputation with prosecutors from many jurisdictions and his time as a judge pro tempore for the Superior Court allows him a unique understanding of the legal process from numerous angles. Mr. Naegle and his team work hard for their clients, striving to obtain the best possible results in even the most challenging cases.
As seen in the news, Naegle Law Firm, PLC has become one of the most recognized in its field for aggressively fighting for the rights of its clients relentlessly. Its attorney's impeccable reputation for leadership, transparency, and integrity has placed this firm as one of the most prominent in Mesa, as well as other areas of Arizona. It has been awarded different recognitions such as the Expertise Award 2020, the top criminal defense lawyer in Mesa, Martindale-Hubbell(R) AV(R)Preeminent attorney rating, Avvo 10.0 (Top Attorney) rating, etc.
Contact Naegle Law Firm, PLC via phone at (480) 771-8144 and schedule a free consultation with this Mesa criminal defense lawyer. The firm is located at 3850 East Baseline Road #111, Mesa, AZ 85206. For more information about the firm, visit its website.