Mt. View Locating Services LLC. is Offering Exclusive Utility Locating Services in Western Washington
Buckley, WA: Mt. View Locating Services LLC. offers exclusive and technology-centered utility locating services, which help clients to avoid huge utility bills, unplanned blackouts, and expensive repairs in the future. One of the services offered by the company is Water Leak Detection, which is available to commercial properties, residential properties, and utility providers. The company finds water leaks in any part of the property, from the yard to the driveway or parking lot. Before clients call a plumbing company because of their high water bills, they should first contact a utility locating company to locate the leaks using specialized equipment.
Besides assisting the client in identifying water leaks, the team offers detailed video pipe inspections, helping plumbers find cracks, blockages, and other leaks in plumbing systems. Considering the Private Utility Locating service requires high-quality analysis and details, the company uses an advanced system with a colored lens and a high-resolution camera. In addition to the general water systems, clients with blocked or cracked sewer pipes and conduits can also benefit from video pipe inspection by having specific problems identified in their systems.
The team also offers underground electrical fault-finding services, assisting clients in discovering issues in their power line. Considering that electrical issues affect both the business/home operations and other home systems, the technicians move promptly to find the exact location of the issue using modern technology. If the issue requires an electrician to get the power back to the business premises, the team coordinates to bring an expert to the location.
Additionally, Mt. View Locating Services LLC. works with large contractor groups and engineering and surveying teams in coordinating and preserving utilities in ongoing construction projects. Since locating unmarked utilities such as plumbing and underground electric systems is costly, the technicians oversee the process, ensuring all the key marks are identifiable during and after construction. The professionals also offer personalized services to clients with ongoing projects, such as private locates in cases where the marks are not visible.
Mt. View Locating Services LLC. offers ground penetrating radar (GPR) and wall-scanning services to clients that want to identify vaults, hard-to-find conductible pipes, utility holes, tanks, and post-tension cables. As clients may have different reasons for hiring the company for scanning and GPR services, the technicians offer personalized services using advanced technology. After extensively scanning the wall and grounds, the team gives the clients a detailed analysis with scans for future repairs. The technicians also explain what the scans and graphs mean and the best course of action.
Mt. View Locating Services LLC. is located at 712 Main St #516, Buckley, WA, 98321, US and services all of Western Washington and Portland, OR. Clients interested in private utility locating and water leak detection services can contact the company at (360) 829-5166. Visit the website for more information.
Media Contact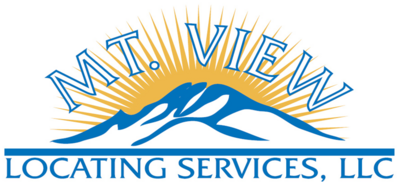 Company Name
Mt. View Locating Services LLC.
Contact Name
Dave Schaff
Phone
(360) 829-5166
Address
712 Main St #516
City
Buckley
State
WA
Postal Code
98321
Country
United States
Website
https://mtviewlocatingservices.com/

COMTEX_405261426/2735/2022-04-05T09:34:49