Malcolm McCance, ProfitPoint, Highlights Tool, Jedox Integrated Planning, To Help Businesses Avoid Losing Potential Profit from Inaccurate or Missing Data
In August of 2021, ProfitPoint launched its partnership with Jedox. It's an Integrated Planning tool that allows mid-market and enterprise companies to have a single source of truth across all their data sources.
Jedox simplifies planning, analysis, and reporting with one unified and cloud-based software suite. Jedox empowers decision-makers and business users across all departments and helps them work smarter, streamline business collaboration, and make insight-based decisions with confidence.
About ProfitPoint
Partnering with leaders in the Financial Planning and Analysis space, ProfitPoint brings over 30 years of knowledge and experience in everything related to business software solutions. They are committed to providing companies with quality products and innovations that enhance their insights and drive their profitability.
The advances in business software, including the addition of AI, can rapidly change a businesses' competitive advantage, so it's important to keep up with the latest advancements and how they can benefit your company's profitability.
ProfitPoint Services Include:
Financial Planning and Analysis (FP&A) Sales & Operations Planning (S&OP) Sales Planning HR & Workforce Planning
"I've had the privilege of working with Malcolm for about a year now, and I am extremely impressed by his natural ability to inspire others. Malcolm is a critical thinker who can establish a clear plan and direction, build a team with the skillset to accomplish any goal, and then roll up his own sleeves and contribute to the effort - moving a project forward to successful completion. I am impressed by his innate ability to identify potential issues and determine the right resources needed to address them. He is a leader in the best sense of the word; smart, focused, approachable, funny, and caring. He truly believes in helping others, and any team he works with believes in him.
Beyond his business acumen and generous personality, Malcolm is one of the most creative people I have had the pleasure of working with. Where some can only see the features and benefits of a product, Malcolm understands the best ways to communicate them. To him, a product or project is never completed until the customer journey is defined and understood. Malcolm treats clients as partners and, in doing so, creates a productive and collaborative environment that is critical to moving a business forward." Alex Rubinfeld, Jedox
According to Malcolm McCance, "We're excited to assist business leaders around the world to make better decisions that lead to success and profitability and we're excited to be partnered with Jedox to make this happen.
About Malcolm McCance
As the Founder of ProfitPoint, Malcolm is known as a hands-on professional with sales management, channel management, complex sales, business development, strategic planning, marketing, and training success.
With a history of consistent excellence and a progressive ability to meet the challenges of today's business environment, he has proven his ability to lead, sell, and build deep, productive relationships at all levels, internally, with customers, and channel partners.
https://share.vidyard.com/watch/2ZxmEsKZNQ2QvsZBjtd1oH
Highlights of Malcolm McCance's Career Include:
Led sales teams for Microsoft Dynamics ERP within 37 partner organizations, resulting in $120 million in gross channel revenue over four years.
Successfully led Microsoft partner sales teams to win significant and complex contracts, including Microsoft Dynamics' first $1 million+ sale in Canada. Received the Microsoft Canada Collaboration Award after leading 28 employees from five different companies to close the largest Microsoft Dynamics deal. Drove a 100% increase in the number of Microsoft Dynamics President's Club Award recipients over a two-year period. Facilitated Solution Selling training and sales process integration with Microsoft Dynamics channel partners. Presented engaging presentations and training ("Leading at the Speed of Trust") to oil & gas, healthcare, education, military, and business executives on the importance of trust in their organizations. Presented to audiences of up to 2,500 people. Developed plans with a US Air Force Colonel to resolve trust issues within his executive team which was in charge of 10,000 military personnel. Built business and personal relationships with education leaders and government officials in Alberta, Canada in support of literacy for elementary students. Individually achieved a gross sales revenue of $7.5 million over 18 months, representing approximately 50% of the company's gross revenue over the same period, with clients such as Husky Oil, Trans Alta, Canadian Natural Resources, Nova Chemicals, TransCanada Pipelines, Alta Gas, Enmax, B.J. Services Co., Canadian Occidental Petroleum, BP, Talisman, Precision Drilling, Chevron, and others.
Media Contact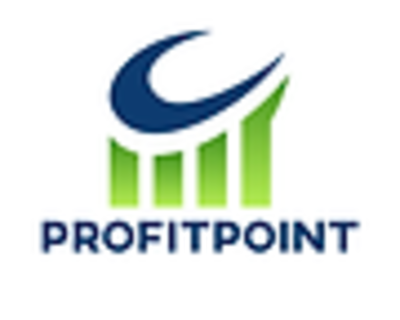 Company Name
ProfitPoint
Contact Name
Malcolm McCance
Phone
800.785-7150
Country
United States
Website
http://www.profitpoint.io/

COMTEX_405551184/2735/2022-04-11T11:12:09