Invest With Ben Is An Experienced Indianapolis Real Estate Investing Company
February 28, 2022 at 09:51
Indianapolis, IN - It can be incredibly time-consuming for investors to find the right investment property that meets their conservative pricing demands. Time is money, and if they are not careful, they can easily waste hours upon hours searching for the right investment property. Invest with Ben is an Indianapolis real estate investing company where everyday people come to invest in highly discounted properties and private mortgage notes, giving them time to focus on their investment goals.
Currently, a wide range of properties is available on the company's website, including a large 3,428 M/U Sq Ft brick-built property, a 820 M/U Sq Ft house that is already gutted located in a college town, a 1,323 M/U Sq Ft brick-built tri-level house located close to High Schools, a 1,134 M/U Sq Ft brick-built house that is still in great condition with almost no repairs needed, a 1,269 M/U Sq Ft golf course condo association, a 1,968 M/U Sq Ft house located in Franklin, South Indianapolis that needs some work and is perfect for flip project, a 1,257 M/U Sq Ft house that is still in great condition and is ideal for rental property, a 3,500 M/U Sq Ft massive house that has a big walkout basement that is partially finished - the house has a lot of potential, a 1,196 M/U Sq Ft property located near west side that needs some light cosmetic updates, and many more properties. All these Indianapolis properties are at 20 to 70% below market value.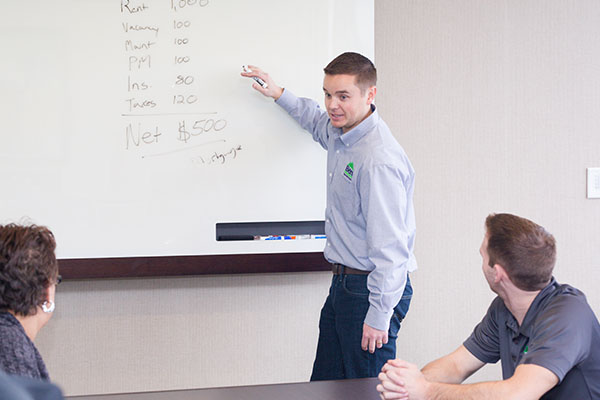 Invest With Ben focuses on securing lucrative real estate deals through marketing, research, and negotiation to leave their clients time to focus on investing. As Ben Grise, the owner and operations manager, explains, ''Over the past several years, I have mastered the art and science behind marketing for great real estate investments. I consistently spend thousands of dollars every month and hundreds of hours negotiating with homeowners directly so that you don't have to. This leaves my clients the time they need to focus on their strengths and their investment goals.''
Invest With Ben is always receiving new listings, and their inventory is constantly changing. The best way for real estate investors to stay up to date on the latest properties is to subscribe for access to their inventory. This way, they will be able to view information about all their current and upcoming properties.
The team at Invest With Ben is dedicated to making the purchasing process as simple and straightforward as possible for their clients. Their goal is to provide excellent customer service while helping their clients achieve their financial goals. They sell all of their properties using their Purchase Contract with the specific terms identified therein.
Invest With Ben is located at 3077 E 98th Street, Suite 275, Indianapolis, IN, 46280, US. To invest with Ben, contact their team by calling 317.559.0960. For more information regarding services offered, visit the company's website.
Media Contact

Company Name
Invest With Ben
Contact Name
Ben Grise
Phone
317.559.0960
Address
3077 E 98th Street, Suite 275
City
Indianapolis
State
IN
Postal Code
46280
Country
United States
Website
https://investwithben.com/

COMTEX_403235484/2735/2022-02-28T09:51:05