International Youth-founded Nonprofit, The Climate Literacy Project, Promoting Climate Literacy Through Environmental News and Literature Platform
Takoma Park, MD - The Climate Literacy Project is an international youth-founded nonprofit organization focused on raising awareness about environmental safety and climate-related issues. The nonprofit organization has its eyes set on educating readers on the platform and, as such, brings the latest climate news and literature to readers and visitors.
20-year-old Teresa Doley founded the Climate Literacy Project. The zeal to establish the international nonprofit organization started when she couldn't find news and scientific articles on climate and environmental issues in her native languages, Tibetan and Burmese. Due to the lack of proper climate and environmental information in her native language, she understood that many more people would face the same issues, thus limiting the information available to climate and environmental enthusiasts.
Through creating The Climate Literacy Project, Teresa Doley aims to bridge the widening information gap by making sure that relevant climate and environmental information is made available in those languages. Furthermore, her organization is working on increasing access for those deaf, hard of hearing and blindthrough creating ASL and audio in various languages.
Describing the organization, she said: "The Climate Literacy Project is an international youth WOC-led nonprofit that strives to make climate information accessible to people across the globe and dismantle language barriers to improve climate literacy. The Climate Literacy Project is a non-partisan organization working to create the equitable and sustainable world that we all want to live in by raising environmental awareness."
Since the organization's establishment in March 2022, they've translated over 100,000 words into 15 languages to help more people gain access to the information they need on climate and environmental issues. They have also expanded to other countries with over 20 country chapters across six continents in less than two months. The team remains committed to finding environmental news and scientific articles relevant to an international group of readers and translating that literature into native languages that make them readable and accessible to a wider audience. They hope that their work will make a difference in increasing environmental awareness and literacy in the world. Each new publication will be accessible on The Climate Literacy Project Website.
Interested persons can visit the website to get started. For more information, call +1 (240) 678-0614.
Media Contact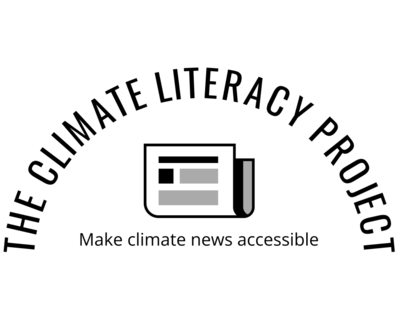 Company Name
The Climate Literacy Project
Contact Name
Teresa Doley
Phone
1 (240) 678-0614
Address
8015 Maple Ave
City
Takoma Park
State
MD
Postal Code
20912
Country
United States
Website
https://theclimateliteracyproject.com/

COMTEX_405551185/2735/2022-04-11T11:12:09