Houston Rehab Center Kemah Palms Recovery Announces Facility Expansion for Alcohol & Drug Treatment
November 15, 2021 at 09:10
Houston, TX - The COVID-19 pandemic has impacted the lives of American society in many ways. In addition to its direct impact on the health of many, confinement has also brought many emotional and social implications to a large portion of the population. For example, in the greater Houston area, the many who have lost their jobs or have been homebound while dealing with unprecedented stressors have also become part of a sharp increase in substance abuse behaviors.
For almost two years now, the lives of many, if not all, have been affected in one way or another. While we live in a resilient society that has adapted to change, it is also true that when dealing with drug and alcohol addiction, some are not always able to cope with the challenges they present. Kemah Palms Recovery(R) has already identified this growing problem and is therefore putting in place the necessary resources to support its community.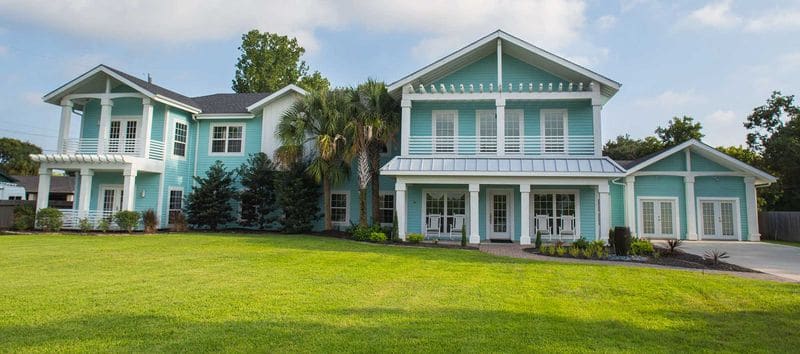 Kemah Palms Recovery(R) is a leading Houston rehab center for drug and alcohol addiction in Texas. This center has years of professional experience helping those struggling with alcohol or drugs cope with their addictions through the most comprehensive evidence-based treatment. The prestigious center distinguishes itself by offering a range of services and programs aimed at improving patients' lives. Its facilities have always been among the best-rated, and with that in mind, the center is preparing to expand its facilities to continue serving its community with the utmost professionalism and genuine care.
The expansion project is now a reality, and the center's administration is pleased to announce that the groundbreaking will take place on November 15. This expansion aims to double its capacity for both housing and care to continue to provide the community with urgent help in the fight against addictions.
"We saw that our community needed more services and more education about the devastating disease of alcoholism and addiction. We hope you can join us at the groundbreaking ceremony as we continue to strive to be a resource to the community," said the representative for Kemah Palms(R) during the announcement of the groundbreaking date.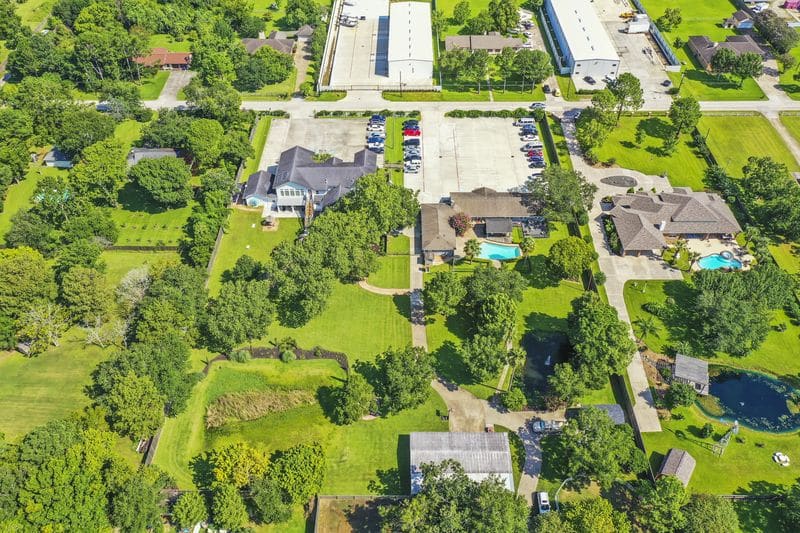 This expansion will add 7,200 square feet to accommodate a total of 34 additional residential beds, in addition to adding all the professional care necessary to meet each patient's needs.
Kemah Palms Recovery(R) - Alcohol & Drug Treatment is recognized for its holistic approach that seeks to strengthen the mind, body, and spirit of its patients through the execution of treatments that have proven to be highly effective. Their team is made up of certified specialists with unmatched experience in the alcoholism and drug rehabilitation process, featuring some programs such as No 12-Step Program, Anxiety Disorders Treatment, Addiction Recovery Program, Transitional Living Program, Intensive Hospitalization Program, Partial Hospitalization Program, Dual Diagnosis Treatment, 12-Step Program, Residential Treatment Program, etc.
Their Houston drug and alcohol rehab center has consistently sought to create multidisciplinary, integrative addiction treatment options that address patients on an emotional level to uncover the core issues causing the addiction or co-occurring disorder. Its programs combine the most comprehensive resources to help patients move to a practical level where they can develop the skills and a clear life plan that gives them the best chance for long-term recovery and sober, healthy life.
While the center is looking to have more housing and service capacity, it already has all the necessary resources to meet the needs of many inpatients and outpatients. From a medical staff specialized in detoxification processes to mental health professionals with the necessary experience to help each patient rebuild their lives effectively, the center has it all. All of its treatment programs are executed with a customized plan that addresses each patient's specific needs. This is why a combination of several services may be required to achieve the desired results, either through a full-time inpatient stay or an outpatient program.
In addition to its extensive experience in rehabilitation programs, Kemah Palms Recovery(R) also specializes in chronic pain management treatments aimed at helping patients live full and productive lives without relying on prescription drugs.
The center accepts most health insurance providers for all treatments, including Aetna, Beacon health options, Magellan Health, Cigna, Pro Per, Blue Cross & Blue Shield, etc. For more details on each insurance plan's specific benefits and out-of-pocket costs, patients may contact the admissions team to review any payment-related details.
Kemah Palms Recovery(R) - Alcohol & Drug Treatment offers detoxification programs with a specialized medical staff available around the clock. Those seeking a detox program for cocaine, alcohol, prescription drugs, heroin, opium, and other substances can contact the staff via phone at 855-568-0218. The center is located at 1013 Delesandri Lane, Kemah, TX, 77565. For more information about their services, visit their website.