Home Window Tinting Helps Delray Beach Customers Avoid Costly Fading
November 29, 2021 at 17:26
Furniture and flooring are two of the most expensive items people have in their homes. Living in South Florida, many find that ongoing sun exposure leads to the fading of the flooring and furniture. The good news is that there is an affordable way to prevent this, as well as provide additional benefits. For over 20 years, Southern Glass Protection has been providing Delray Beach, Fla., with home window tinting services, helping people to stop costly fading.
"The savings that home window tinting provides when it comes to fading pays for itself," explains Vince Ceraulo, president of Southern Glass Protection. "It takes us hours to install the home window film, so people can begin getting the benefits right away."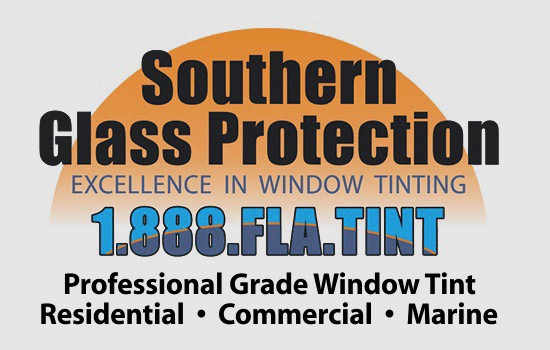 The last thing people want is to waste money on flooring and furniture, only to have the UV rays fade them. This is costly, as well as unsightly. The best option is to prevent it from happening in the first place. This is one of the reasons why so many people opt for home window tinting in Delray Beach. Preventing the UV rays from coming into the home also helps reduce skin cancer risks.
In addition to saving homeowners money by preventing fading, home window tinting offers a range of benefits. Having home or commercial windows tinted provides a layer of insulation, helping to reduce bills as it helps the home maintain a comfortable temperature all year. Additionally, the film offers another layer of protection from objects that may cause damage during a hurricane, or burglars who may try to enter through a window.
"Right now, new customers in Delray Beach can get a free quote and save 10% on their home window tinting service," added Ceraulo. "We have many customers in the city and look forward to helping many more."
Southern Glass Protection offers commercial and residential window tinting in Delray Beach, as well as throughout all of South Florida. Its Vista Window Film comes with a 100% transferable warranty, including labor. Customers can choose from over 50 designs, including gradients and frosts. The company also provides the best window tinting services in Boca Raton, Fort Lauderdale, Parkland, Oakland Park, Coral Springs, Broward County, and beyond. To get a free window tinting quote and 10% off coupon, visit the site: https://southernglassprotection.com.
About Southern Glass Protection
With over 20 years of experience, Southern Glass Protection is the leading window film company in the Boca Raton, Fla., area. The company offers professional residential and commercial window tinting services, helping customers to reduce energy bills, add style and privacy, and have UV protection. To get more information about the company, visit the site at: https://southernglassprotection.com.