Home Window Tinting Helps Boca Raton Homeowners Improve Visibility
December 06, 2021 at 13:06
Many homeowners who are interested in home window tinting in Boca Raton, Fla., have questions regarding visibility. One of the most common concerns is if the home window tinting will diminish the view when looking out the window. The good news is that home window tinting actually does just the opposite, helping to improve the visibility people have. This is due to the window film helping to reduce the sun's glare, providing an increase in sharpness and clarity.
"Living in South Florida, it helps to cut the glare so you can have a better view," explains Vince Ceraulo, president of Southern Glass Protection. "That's one of the benefits of having home windows tinted. In Boca Raton, we have helped many homeowners improve their windows via tinting."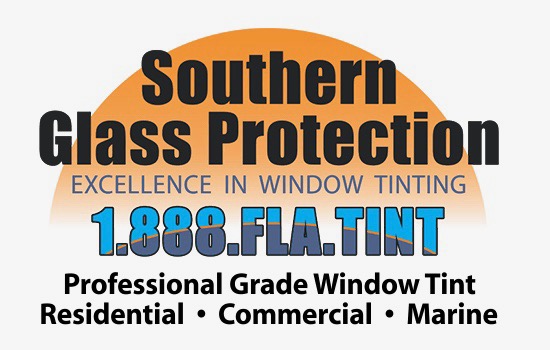 Reducing the glare not only allows homeowners to maintain their view outdoors, but it also helps to improve productivity for those who work from home. Additionally, the home window tinting filters out UV rays from the sun, which can be harmful and lead to fading of the flooring and furniture.
Another perk of home window tinting is that it adds a layer of protection and insulation to the windows. This helps provide energy savings, as it keeps the home temperature comfortable all year long, and helps protect the windows from objects or would-be burglars.
For the last 20 years, Southern Glass Protection has provided Boca Raton with the best home window tinting services. Its dedication to providing quality work and superior customer service has earned it a solid 5-star reputation. Boca Raton home window tinting customers also take comfort in the fact that the company offers a lifetime transferable warranty for its Vista Window Film. This warranty includes such issues as bubbling, peeling, scratches, etc.
"Now is a great time for professional home window tinting in Boca Raton," added Ceraulo. "You can enjoy the benefits all year, and it takes us just hours to install, so you can begin reaping the benefits right away."
Southern Glass Protection offers both commercial and residential window tinting services in Boca Raton and throughout South Florida. Customers can choose from over 50 window tint styles. The company also provides services in the areas of Broward County, Fort Lauderdale, Parkland, Oakland Park, Delray Beach, Coral Springs, and beyond. To obtain a 10% off coupon or schedule a free quote, visit the site at: https://southernglassprotection.com.
About Southern Glass Protection
With over 20 years of experience, Southern Glass Protection is the leading window film company in the Boca Raton, Fla., area. The company offers professional residential and commercial window tinting services, helping customers to reduce energy bills, add style and privacy, and have UV protection. To get more information about the company, visit the site at: https://southernglassprotection.com.