Good Life Pest Solutions Offers Effective and Affordable Pest Control Services in North Highlands, CA
January 05, 2022 at 11:29
North Highlands, CA - Pests are a common nuisance in homes and businesses, and worse, they harbour diseases and destroy properties. For this reason, Good Life Pest Solutions is providing relief to families throughout the Sacramento areas with effective pest control solutions. The company offers years' worth of experience and unique control methods, such as baiting, live traps, and insecticides.
Good Life Pest Solutions is a member of the Pest Control Operators of California Association and employs experienced technicians. This staff includes Certified InterNachi Master inspectors, ASHI inspectors, and InterNachi inspectors. Their experience and certification offer clients confidence in their pest control solutions in North Highlands and Surrounding Areas.
This team's pest control services include cockroach extermination involving the use of bait traps, aerosols, and insecticides, which are safe for families and pets. They offer effective bedbug control, using insecticide spray and aerosols, heat treatments, steam foam, and fumigation. Good Life Pest Solutions' staff members create a customized plan to eradicate ants from homes and businesses after identifying and accurately locating the nest.
Besides strategically positioning baits around the client's property to eliminate subterranean and dry wood termites, the specialists also offer dry rot repairs. Good Life Pest Solutions' spider treatment involves inspection of the property, removing all spider webs and eggs, eliminating spiders, and applying other pest control methods. The treatment covers various spiders, including house spiders, wolf spiders, black widows, orb weaver spiders, daddy longlegs, yellow sac spiders, hobo spiders, and garden spiders. Another pest addressed include the crape myrtle aphid that destroys crape myrtle, whose treatment involves the application of sprays and lawn fertilization.
Their specialists are experienced in developing a custom plan for residential and commercial rodent control services in North Highlands and Surrounding Areas. Rodents such as rats and mice are a nuisance and cause property damage, while gophers, moles, and voles destroy landscapes, gardens, lawns, and trees. They use snap, live-animal, and electronic traps to remove these pests and remove bats from attics and roofs.
Good Life Pest Solutions' employees offer humane bird control, which involves deterring and employing exclusion methods to prevent future visits, cleaning the mess, and assessing the damages. With this service, the specialists protect homes and businesses from unpleasant views and structural damages, including chimneys, roofs, or attics. In addition, they safeguard against asthmatic attacks from bird waste that triggers the condition.
The pest company offers a one-year warranty covering exclusion work on home and businesses, rodent control applications, and repair work related to rodent control solutions. They also guarantee their extermination services for up to 30 days. Their non-contractile service policy makes it easier for service follow-ups.
Good Life Pest Solutions is located at 3720 Madison Ave STE 275, North Highlands, CA, 95660, US. Contact them by calling at 916-481-0278 for a free evaluation and service. Visit the company's website to learn more about the service offered.
Media Contact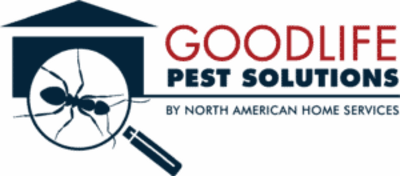 Company Name
Good Life Pest Solutions
Contact Name
Dmitriy Tupikov
Phone
916 481 0278
Address
3720 Madison Ave STE 275
City
North Highlands
State
CA
Postal Code
95660
Country
United States
Website
https://www.natpc.com/

COMTEX_400085245/2735/2022-01-05T11:29:43