GardnerFrankhouser, LLP Provides Top-Notch Legal Protection for Whistleblowers in Pittsburgh, PA
October 29, 2021 at 16:46
Pittsburgh, PA - GardnerFrankhouser, LLP is a boutique law firm that focuses exclusively on employment matters. With the knowledge that employment law is multifaceted with many clauses that can be difficult to comprehend for an individual with no legal background, the law firm steps in to advocate for the rights of employees. The team also offers counsel to executives, senior managers, and other professionals on legal issues arising from the creation or termination of employment relationships.
As former management employment lawyers and senior Human Resources executives, Lew Gardner and Robert Frankhouser, the founders of GardnerFrankhouser, LLP, bring a unique perspective to the employment law practice using a practical and holistic approach. They focus on legal issues while also going above and beyond to resolve a client's employment problem. For this approach to be viable, the attorneys thoroughly explore a client's immediate and long-term career needs, the company's workplace culture, the facets of the Human Resource department, and the corporate political realities to create a personalized plan to resolve the issue.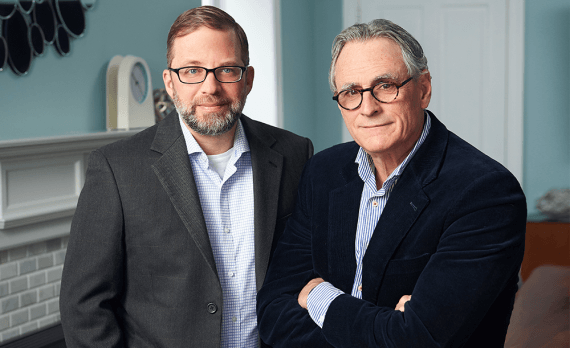 GardnerFrankhouser, LLP uses mediation, voluntary agreements, and litigation to achieve a favorable outcome that would best suit all the parties involved. Their corporate and management backgrounds give them unique insights on leading negotiations, drafting agreements, and interpreting the language used in the agreements.
GardnerFrankhouser, LLP has built a reputation in Pittsburgh for advocating for the rights of employees under state and federal wage and hour laws. The Whistleblower Lawyer offers legal protection for whistleblowers who report illegal or unethical activities to law enforcement and regulatory authorities or those who aid in the investigations of activities to enforce the law. Employees facing termination, reduction in pay or hours, demotion, reassignment, harassment, intimidation, constructive discharge, unfavorable performance reviews, and more, can find relief at the Pittsburgh law firm.
GardnerFrankhouser, LLP offers SEC whistleblower protection for employees who have reported insider trading, Ponzi schemes, bribery, embezzlement, accounting fraud, stock price manipulation, and fraudulent SEC filings. Employees who have reported fraud arising from business or contractual relationships with the government, including Medicaid, Medicare, engineering, and contractor fraud, bid-rigging, price inflation, and fraudulent billing practices have a right to be protected through Qui Tam Litigation. The firm also offers IRS whistleblowing protection for those who provide information regarding wealthy individuals or corporations who fail to pay taxes or engage in fraudulent tax practices.
Additionally, they represent employees with wage and hour violations, harassment, discrimination, wrongful termination, and retaliation claims. Employers and other executives with legal matters that arise from non-compete agreements, non-solicitation agreements, theft of trade secrets, and employment agreements can rely on the law firm for a solution. Check the Gardner Frankhouser, LLP HG Profile for more information on their services.
To schedule a consultation with GardnerFrankhouser, LLP, call (412) 903-7720. They are located at 7418 Brighton Rd #211, Pittsburgh, Pennsylvania, 15202, US. For any inquiries about the services they provide, visit their website.