Form & Finish Auto Spa, Charlotte Paint Protection Experts, Are Opening a New Location in Charlotte, NC
January 27, 2022 at 09:51
Charlotte, NC: Form & Finish Auto Spa is opening a new location in Charlotte to offer premium services to car owners. One of the key services by the company is installing paint protection film to clients that need to create an invisible and self-healing layer on their cars for protection. The Charlotte paint protection experts have different approaches to installing the film. Clients can opt for partial film installation, where the team installs it on high traffic areas, or they can opt for a full PPF wrap, which is ideal as every part of a car is prone to scratches.
Form & Finish Auto Spa has three personalized film installation services depending on the client's preference: basic, partial front, and full front. For a basic installation, the experts install the film on only the scratch-prone areas -- such as mirrors and bumper -- but for partial front film installation, the experts install the film on the front hood, mirrors, and front bumper. The full front film installation is more labor-intensive but ideal for clients interested in protecting their vehicle entirely by installing the film on door handle cups, front bumper mirrors, fenders and A-pillars, and full hood. Regardless of the client's specifications concerning where to install the protection film, the company uses Suntek Paint Protection Films, one of the best quality and lasting paint protection options.
Besides, the company offers car ceramic coating services, a form of pain protection using ceramic technologies, achieving long-lasting beauty. The service is ideal for clients interested in protecting their cars from harmful corrosives such as fumes, salt, pollutants, and element-related corrosion. Since clients have varying budgets and needs, the company offers different packages: crystal, PRO, Diamond, interior, and wheel ceramic coating options. The difference between the packages varies from the number of coated surfaces, the expected period before rec-coating, and the complexity of the ceramic coating.
Form & Finish Auto Spa offers restoration services to cars with dents using paintless dent repair (PDR). In addition to the environmentally friendly technique, the team uses special tools to remove hail damages, small dents, creases, and dings on the client's car. Besides not using bodywork and fillers, the technicians complete the work in record time, saving the client time and money.
Form & Finish Auto Spa is located at 801 Clanton Rd. #C108, Charlotte, NC, 28217, US. Clients interested in paint protection services can contact the Charlotte Paint Protection Experts at (704) 248-1236. Visit the website for more information.
Media Contact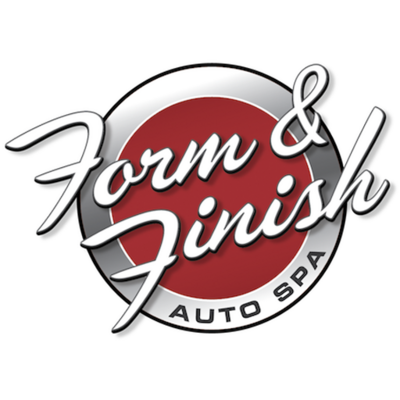 Company Name
Form & Finish Auto Spa
Contact Name
Jesse Brause
Phone
(704) 248-1236
Address
801 Clanton Rd. #C108
City
Charlotte
State
North Carolina
Postal Code
28217
Country
United States
Website
https://formandfinishautospa.com/

COMTEX_401292874/2735/2022-01-27T09:51:06