Family Law Attorney Gerald Tomassian Has Been Serving Families in Fresno and Its Surroundings for Over 30 Years
Fresno, CA - Gerald Tomassian is a Fresno-based family law attorney with more than 30 years of legal experience helping families in Fresno and the surrounding area resolve their family law disputes with professionalism and their best interests in mind. Mr. Tomassian has become one of the preferred attorneys in his field, recognized for his integrity and impeccable record of successful legal representation.
Fresno attorney, Gerald M. Tomassian, offers responsive and diligent representation in all family law-related cases. These include adoptions, divorce, child support, spousal support, child custody and visitation, prenuptial & postnuptial agreements, domestic violence, domestic partnership, and more. Mr. Tomassian also has vast experience in other practice areas such as real estate law, collaborative law, personal injury law, workers' compensation law, etc.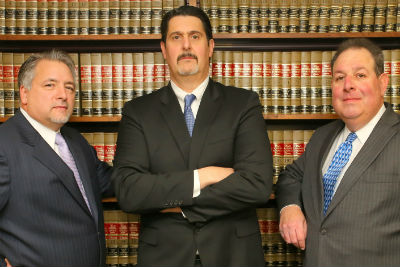 Mr. Tomassian is part of the leadership team at Tomassian, Pimentel & Shapazian in Fresno, CA, a prestigious law firm founded in 1995 by himself and the two prestigious attorneys Paul J. Pimentel and Mr. Larry H. Shapazian. This multi-disciplinary firm boasts over 75 years of combined experience offering clients support in their various practice areas, including family law, employment law, probate, personal injury, estate planning, business litigation, and workers' compensation.
"After years of watching scores of husbands and wives hurt each other in traditional divorce proceedings - often with collateral emotional damage to their children - Mr. Tomassian co-founded the Collaborative Law Practice Group (CLPG) along with family law attorney Paul Pimentel. The CLPG offers divorcing spouses the opportunity to end their marriage with the proper dignity and respect that they and their children genuinely deserve." Said the representative for Tomassian, Pimentel & Shapazian, regarding Mr. Tomassian's experience as a collaborative law attorney.
Tomassian, Pimentel & Shapazian is the proud recipient of different recognitions from the industry, such as the Super Lawyers Award, 2021, Expertise-Best Attorneys in Fresno 2020, the America's Top 100 High Stakes Litigators, Multi-Million Dollar Advocates Forum, the Distinguished Justice Advocates-Top 1% Attorneys in America.
In addition to his services in the Fresno area, Mr. Tomassian and his partners proudly serve different areas in central California, including Tulare, Madera, and Handford counties. The Hispanic community can also have the peace of mind of finding worthy legal representation, in both English and Spanish, from a firm that offers a wide range of legal services handled with experience and knowledge in any field of law.
For world-class family law representation, contact attorney Gerald M. Tomassian via phone at (559) 216-0795. The firm is located at 3419 W Shaw Ave #1, Fresno, California, 93711. For more information about this Attorney for families in Fresno, visit Tomassian, Pimentel & Shapazian websites.