Drain X Perts, Houston's Top Landscape Drainage Specialist, Offers French Drain Installation Services
Alvin, TX - Drain X Perts has over 25 years of experience in the drainage industry. Over the years, the company has provided the locals with a wide variety of exceptional landscape drainage services for their homes and businesses. With their in-depth knowledge and top-notch equipment, the company can professionally install exemplary drainage systems to manage floods from heavy downpours or continual rainfall. Its experts heavily rely on science to guarantee quality work, ruling out the guesswork. Since then, the company has expanded its operations in other areas, including League City, Sugarland, Friendswood, Pearland, among other areas.
The company consists of professional and experienced drainage specialists who are experts in the following drainage systems; channel drains, area drains, and sump pumps. Unlike other drainage companies, Drain X Perts only uses high-quality materials and fittings from top manufacturers in all their drainage projects. Furthermore, the company always stands behind the quality of its work by offering a one-year warranty on all of its parts and labor.
With a properly installed channel drain, customers can rest assured that their gardens or lawns will be protected from patio runoffs. This is so as the water will be channeled into the underneath pipes and drained away from their home. They are usually installed in the pool areas to prevent flooding of the surrounding lawns. On the other hand, area drains are ideal for low-level areas as they are interconnected to underground pipes that drain the standing water from the property to the street's drainage system. Unlike both channel drain and area drain, sump pumps are mechanical pumps designed to pump excess water into a storm drain or dry well by using electricity. They are mostly installed at the bottom of sloppy areas or relatively flat yards where standing water will not drain naturally.
Besides protection from surface runoffs, professionally installed drainage systems will also ensure other benefits to the property. These benefits include the prevention of soil erosion around the foundation of a home, the prevention of mosquito infestation as a result of stagnant water, the protection of plants and trees from excess water, and the prevention of slippery surfaces that can easily cause accidents. In addition, drainage systems can also prevent a landscape from drawing.
The company's other specialty areas include gutter downspouts installation, camera inspections, and hydro jetting services.
Drain X Perts is located at 626 County Road 948a, Alvin, Texas, 77511-9834, USA. For free drain installation estimates, contact the company's team via phone at (832) 776-8003. Visit their website to learn more about their yard drainage service and other services.
Media Contact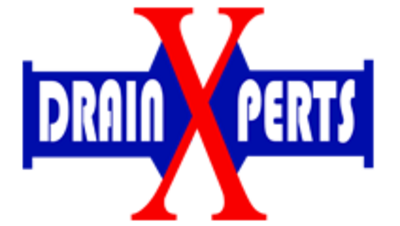 Company Name
Drain X Perts
Contact Name
Drain X Perts
Phone
(832) 776-8003
Address
626 County Road 948a
City
Alvin
State
Texas
Postal Code
77511-9834
Country
United States
Website
https://backyarddrains.com/

COMTEX_404643016/2735/2022-03-23T09:10:45