Diverse Virus Antibodies to Grow Virology Research Faster
The COVID-19 epidemic rampaging throughout the world has pushed the study on viruses to a peak period. In addition to the highly contagious SARS-CoV-2 and its variants, the entire health community is still threatened by numerous viruses, some of which are deadly. Antibodies, possessing high specificity and affinity against certain virus proteins or genes, are a powerful tool for virus disease and virology studies. Creative Biolabs, as an expert with over a decade of experience exploring the field of antibody discovery, engineering, and production, offers high-purity antibody products against a full list of virus species to support the ongoing research projects on a global scale.
"We classified our products according to two principles," according to a ViroAntibody specialist, "to help the visitors of our website quickly locate what they need."
Customers can select the antibody according to the isotype they need, i.e., primary antibody, secondary antibody, isotype control, pseudovirus, and pseudohost, of which the last two are tools that are mostly applied in the assessment of the neutralizing antibodies elicited by a vaccine candidate.
"They can also browse our catalog of virus species if they already got a determined target," added by the scientist, "which can be more efficient."
Best-sellers
* Anti-adenovirus Antibody
Creative Biolabs provides various monoclonal and polyclonal antibodies against AdV and related proteins, as well as antibodies against AdV infection-related proteins in humans, such as coxsackievirus and adenovirus receptor (CXADR) and BCL2/adenovirus E1B 19 kDa protein-interacting protein 1 (BNIP1).
Human rhinoviruses (HRVs) are respiratory viruses that are a member of the Picornaviridae family of the genus Enterovirus and the most common cause of upper respiratory tract infections. Creative Biolabs provides antibodies as a research tool for HRV infection, which target epitopes lying on the exterior regions of VP1-VP3.
As specialized as it can be in the field of antibody development and engineering, Creative Biolabs can help customers conduct custom ViroAntibody engineering if antibodies with designated properties are needed.
Service portfolio
* Virus Antibody Reformatting and Production
* Virus Antibody Epitope Binning and Mapping
* Antibody Humanization
* Affinity Measurement/Maturation
* Immunogenicity Prediction
* Sequence Liability Identification
* Therapeutic Developability Assessment
"Our in-stock products can be supplied in flexible scales, ranging from lab-research level to GMP level," added the scientist.
Visit https://viroantibody.creative-biolabs.com/ to learn more about Creative Biolabs' virus antibody products.
About
Creative Biolabs is a CRO specialized in virus antibody production, outputting comprehensive antibody products against various virus species
Media Contact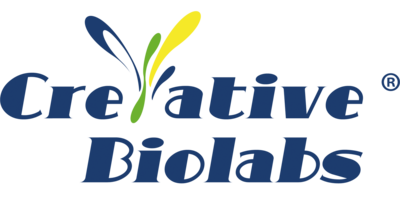 Company Name
Creative Biolabs
Contact Name
Candy Swift
State
New York
Country
United States
Website
https://viroantibody.creative-biolabs.com/

COMTEX_406103104/2735/2022-04-22T13:13:49