Comfort Experts Is an Air Conditioning Company That Provides Air Conditioning Repair Services in Mesa, AZ
Services Offered by Comfort Experts in Mesa, AZ
Mesa, AZ - For residential homes, some of the common services offered by Comfort Experts include Mesa ac repair and heating services. The service works for new building projects or for those customers in need of optimizing their comforts in their respective homes. For this service, the company's team of experts uses energy-efficient products sourced from Carrier, a leading manufacturer in the industry. The team takes much care during installation to ensure it gets done perfectly on the first try.
Another major service the company offers is residential AC and heating repair, which is meant for broken-down units. The trusted specialists are quick to show up when called and work quickly to restore the system. There are also residential AC and heating maintenance services offered as a one-off or scheduled annual service.

For commercial clients, Comfort Experts also offers a range of similar services. For example, there are commercial HVAC installation services where a corporate team of experts does an assessment to determine or recommend a perfect size HVAC system that can keep the building at the right temperature. There are also commercial HVAC repair services, and the company has the right tools and skills to restore any commercial HVAC system. This team of experts is well trained to carry out their functions without necessarily disrupting the normal organizational business process. The company also offers commercial HVAC replacement and commercial HVAC maintenance, which helps keep the system energy-efficient.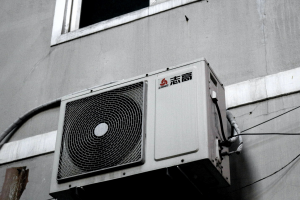 Apart from their Comfort Experts ac service, the company also offers other related services. These services are mainly available for people preparing for a new season or those looking to optimize the performance of their heating or cooling system. The services include insulating duct systems to minimize heat lost in winter or gain during summer and annual inspection to assess and eliminate issues that might cause extensive damage to the HVAC system. The annual inspection involves cleaning the coil, air filter, getting rid of dust, fur, and changing burned-out contactors. Comfort Experts is also specialized in ductwork services like installation, which improves the performance of HVAC systems.
Contact Comfort Experts in Mesa, AZ
Comfort Experts is located at 1610 N Rosemont #113, Mesa, AZ 85205. For general inquiries, contact their team via phone at (480) 207-1239. For any other additional information regarding their services, visit their official website.