ChiroCore Wellness Celebrates 22 Years of Successful Practice on August 23, 2021
September 27, 2021 at 09:05
Franklin, Tennessee -- Sometimes, medicine is not all one needs to alleviate a joint ache or migraine. The path to health can be an easy and personalized one if a skilled chiropractor is a part of that journey. From treating chronic pains to ADHD, ChiroCore Wellness in Franklin, Tennessee has been providing individualized chiropractic care for 22 years as of August 23, 2021.
Chiropractic care is not just about adjusting some bones; it is a practice that helps the body to go through the natural process of healing itself. It serves as an outstanding substitute for pain medications and promotes functionality. Dr. Tharpe of ChiroCore Wellness emphasizes his main objective by stating, "My goal is to get you back on the road to wellness."
Of course, different conditions require different treatments. ChiroCore offers many options for a wide array of conditions. The practice offers treatment for chronic migraines and headaches through their BrainCore Neurofeedback Therapy and dry needling services. For joint pain and sports injuries, ChiroCore is excited to treat patients with Shockwave Therapy, a service they recently added to their list of pain management therapies. Through this non-invasive yet extremely effective treatment, the body's natural regenerative process can be restored to promote healing. Studies have shown that Shockwave Therapy can have a positive impact on areas of the body with chronic pain. The treatment initiates the body's response of healing itself by repairing and regenerating the tissue through high-energy acoustic pressure waves.
Dry needling is another effective service ChiroCore offers for multiple musculoskeletal conditions. This is a safe treatment that utilizes the stimulation of trigger points that will increase blood flow to heal the muscle. Dr. Tharpe performs this treatment by inserting a thin needle into the tissue to reduce tightness and pain. There is a minimal amount of discomfort and the treatment is personalized to fit a patient's particular posture, mobility, and pain points.
Dr. Jason Tharpe and his team aim to get their patients back to doing the activities they love. The ChiroCore Wellness team is overjoyed to have been serving patients for 22 years and they intend to serve for many more. Chiropractic medicine has evolved a great deal over the years and this practice has been able to grow right along with it. They have been able to branch out by not only treating chronic pain, but also helping with conditions that include Irritable Bowel Syndrome, PANDAS, ADHD, and Fibromyalgia. With a talented and certified team, patients can rest assured that ChiroCore Wellness has their individual health in mind and will work with them until results are seen. Dr. Tharpe summarizes the goal of the practice with this sentiment: "No matter what you're facing, we can help you get on a road to wellness."
Visit ChiroCore Wellness' website today to book an appointment or give them a call at 615-969-5276. The road to wellness does not have to be a long and painful one. With the right team of experts as a support system, your body can heal itself in an efficient and natural way.
Media Contact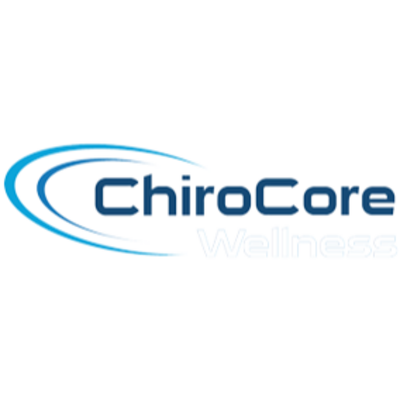 Company Name
ChiroCore Wellness
Contact Name
Dr. Jason Tharpe
Phone
615-813-6362
Address
360 Cool Springs Boulevard Suite 100
City
Franklin
State
Tennessee
Country
United States
Website
https://chirocorewellness.com/

COMTEX_394103908/2735/2021-09-27T09:05:49