Center for Vascular Medicine Specializes in the Prevention, Diagnosis, and Treatment of Vascular Conditions in Greenbelt, MD
October 18, 2021 at 09:45
Greenbelt, MD - Vascular diseases can become a big problem if not treated correctly. A person with a vascular disorder is a candidate for severe conditions that can even be fatal. When it comes to vascular system problems, prevention or early treatment is key to living a full and healthy life.
Center for Vascular Medicine is a national leader in the prevention, diagnosis, and treatment of vascular conditions. The center is operated by a leadership team with many years of experience helping patients improve their vascular health through the most innovative and minimally invasive procedures. Whether patients are dealing with a chronic condition or are in the prevention stage of vascular disease, this team of specialists takes the time to make a thorough assessment of each patient's needs to administer the treatment that best suits their needs.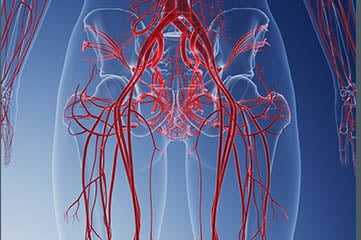 Center for Vascular Medicine specializes in various conditions such as peripheral arterial disease treatment, pelvic congestion syndrome, May-Thurner syndrome, deep vein thrombosis, post-thrombotic syndrome, wound care, etc. This practice is fully equipped with state-of-the-art diagnostic and interventional medical technology that allows its specialists to adequately address a variety of procedures such as varicose veins, bulging veins, protruding veins, spider veins
superficial veins, venous stenting, venogram procedures, angiogram procedures, angioplasty procedures, atherectomy procedures, arterial stent procedures, etc.
"From comprehensive patient diagnoses, utilizing ABI technology, ultrasonography, angiography, venography, and more- to complete follow-up care and routine preventative evaluations, Center for Vascular Medicine brings decades of experience in advanced, minimally invasive, state-of-the-art endovascular techniques and procedures such as pelvic congestion syndrome treatment to improve the health and lives of patients." Said the representative for the Center for Vascular Medicine regarding their personalized, patient-oriented services.
With more successful procedures performed than most medical centers in the country, the reputation and experience of the Vascular Medicine Center have become very solid over time, attracting many patients from different cities across the nation. Their dedicated specialists give their best for long-term treatments, with more effective options and personalized follow-ups for their patients. Center for Vascular Medicine is a proud member of the Institute for the Prevention of Amputation, as well as an IAC Accredited Facility for Vascular Testing.
This center is in-network with most major insurance providers in Maryland and Virginia, providing services with different plans from Aetna Medicare, Coventry Health Care, Blue Cross Blue Shield, Carefirst, Cigna, Coventry Health Care, Medicaid, Medicare, etc. Financing options are also available through CareCredit.
Individuals experiencing chronic pelvic pain, poor circulation, restless legs, foot swelling, or other vascular-related conditions may contact the Center for Vascular Medicine via phone at 301-486-4690 to schedule a free consultation. Center for Vascular Medicine is located at 7474 Greenway Center Dr. Greenbelt, Maryland, 20771. For more information about Peripheral Arterial Disease | PAD Diagnosis & Treatment or to request a consultation, visit the company's website.