CCL Launches $80k Golden Ticket Sweeps to Help Epilepsy Children & Reveal Origin of Keto Diet
Coconut Country Living coconut products and spices is hosting an online sweepstakes starting March 25th to give away $80,000 in cash and prizes to support keto dieters while promoting the work of the Keto Hope Foundation for epileptic children and Charlie Foundation for those with neurological conditions.
Coconut Country Living, LLC, on the tail of Epilepsy Awareness Day on Mar. 26, is launching its online Keto Golden Ticket Sweepstakes starting Mar 28th to support the Keto Hope Foundation in educating caregivers and doctors in the therapeutic benefits of a ketogenic diet for epileptic children. Contestants, who can enroll for free, have the opportunity to win up to $50,000 in prizes in a random drawing, with opportunities for $1000 cash given to the top promoter. While the contest will end on April 25th, contestants will have the opportunity to also win milestones prizes meant to help dieters make the most of their diet with keto tools, perks, programs, meal plans, coaching, and major discounts.
The Keto Golden Ticket Sweepstakes (KGTS) has a "Willy Wonka" theme throughout, from Mr DiSalvo's half hat, to the giving away of a lifetime of products like the raw ingredients of keto chocolate, coconut butter and coconut oil. This includes the top 3 prizes at the gold, silver, and bronze ticket levels, which though randomly awarded, are weighted according to how many points contestants accumulate in the contest. Contestants win points by both sharing the contest through social media and email and learning about keto charities and the history of the keto diet, especially as an effective therapy originally used by the Mayo Clinic and Johns Hopkins Hospital for epileptic children.
$50,000 in keto goods is one of several prizes in the contest
Mr DiSalvo, who believes the ketogenic diet has helped to lessen symptoms of his arthritic condition ankylosing spondylitis has also seen his autistic son go from being diagnosed as developmentally disabled to being ahead of his peers in both reading and math within 5 years.
This inspired Michael to launch the KGTS to help others learn about the diet while also maintaining their keto goals under the proper supervision. With other children suffering neurological conditions like his own child, Mr DiSalvo is going to donate up to $10 for every 1000 contestants to participate, up to $1000 to the Keto Hope Foundation, which is dedicated exclusively to educating parents and doctors about the ketogenic diets applicability for epileptic children. Additionally, contestants will be incentivized to donate any amount to the Charlie Foundation, which was originally started as a way to publicize the ketogenic diet's power to help epileptic children.
Mr DiSalvo released the following statement about the sweepstakes: "Coconut Country Living is happy to join in supporting these keto non-profits as well as our fellow keto businesses in giving away some great prizes that keto dieters can grab in a pinch or even mix up into wonderful meals and snacks that will keep them on track. We hope the $1000 reward to the sweepstake's best promoter will also help us get the message of keto far and wide so parents and sufferers of various conditions have all the options on the table to improve their quality of life."
Businesses interested in making a gift code donation of $100 or more can get details about the contest by signing up for alerts at keto.coconutcountryliving.com or reading an application about the benefits of the contest for both businesses and keto dieters.
Michael DiSalvo founded Coconut Country Living and its keto friendly coconut products and spices to be a benefit to others who are seeking healthy food as a way to mitigate symptoms of their own conditions when he began seeing results in his own family. Visit coconutcountryliving.com to learn more about the company's mission. To sign up for the KTGS, go to sweeps.coconutcountryliving.com for an automatic entry for the grand prize before the closing date of April 25th.
Media Contact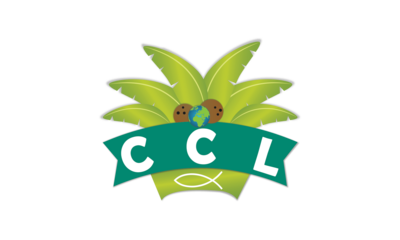 Company Name
Coconut Country Living
Contact Name
Michael DiSalvo
Phone
513 939-9033
Address
1918 Glady Rd
City
Fayetteville
State
OH
Postal Code
451118
Country
United States
Website
https://www.coconutcountryliving.com/

COMTEX_404532811/2735/2022-03-21T11:28:46