Carbon Farming and the EU
November 04, 2021 at 09:10
"The Commission announced in the Farm to Fork Strategy that in 2021 it will launch a Carbon Farming initiative to promote a new green business model that rewards climate-friendly practices by land managers, based on the climate benefits they provide. In addition, as announced in the Circular Economy Action Plan, the Commission will develop a regulatory framework for certifying carbon removals based on robust and transparent carbon accounting to monitor and verify the authenticity of carbon removals.
Carbon farming will provide financial incentives to the actors of the bioeconomy for climate-friendly activities resulting in carbon removals and storage, thus creating a new source of income and helping them adapt their businesses to withstand the effects of climate change.
On 27 April 2021, after a two-year study the Commission published a technical handbook on how to set up and implement carbon farming in the EU, aimed at helping private actors and public authorities start up carbon farming initiatives.
The study explored key issues, challenges, trade-offs, and design options. It reviewed existing schemes that reward carbon sequestration or reduced emissions in five areas: peatland restoration and rewetting; agroforestry; maintaining and enhancing soil organic carbon (SOC) on mineral soils; managing SOC on grasslands; and livestock farm carbon audit (most of these are part of standard regenerative agriculture practices)
The study concluded that result-based carbon farming can contribute significantly to the EU's efforts to tackle climate change and provided concrete recommendations on its implementation. Pilot initiatives should be developed at the local or regional level to gather experience to upscale carbon farming. This will enable improving design aspects, in particular the certification of carbon removals, and expanding farmers' knowledge and understanding of the potential benefits for them." (European Commission, 2021c)
Funding
"Carbon Farming initiatives can be financed via the Common Agricultural Policy, other public funding instruments such as State aid, private initiatives linked to carbon markets, or through a combination of these funding options.
The Commission also offers financial support for pilot initiatives on carbon farming through the LIFE program and the European Regional Development Fund, among others." (European Commission, 2021d)
Media Contact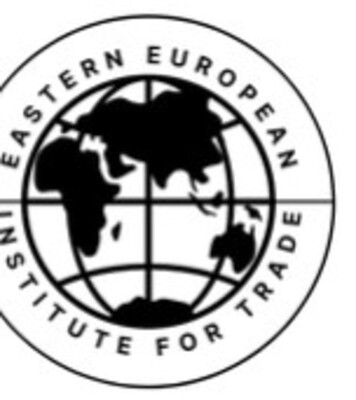 Company Name
Eastern European Institute for Trade
Contact Name
EEIT
State
Washington DC
Country
United States
Website
https://www.easterneuropeaninstitutefortrade.org/

COMTEX_396343652/2735/2021-11-04T09:10:50