Camadeco & Prenger Law Group, PLLC Is a Top-Rated DUI Defense Specialist in Fort Myers, FL
October 26, 2021 at 09:10
Fort Myers, FL - Criminal charges can have a lasting impact on a person's life. A conviction could leave an indelible mark that negatively affects individuals in several ways. Therefore, when an individual faces criminal charges, superior legal representation becomes imperative to aggressively fight for their rights. Camadeco & Prenger Law Group, PLLC's lead attorney, Michael A. Camadeco, is dedicated to providing highly skilled criminal defense to his clients in Fort Myers and the surrounding areas, reviewing each case with utmost care to find the best possible alternatives.
Attorney Michael A. Camadeco has been serving his community for many years, offering his clients aggressive representation and direct and honest communication throughout the process. He has selected a highly skilled team that combines background, experience, and passion for the law, bringing each client a genuine commitment to fight hard for their rights with all the resources they can utilize.
"Our team knows exactly what you're thinking and feeling when you're facing the legal system. Whether it be an allegation of a crime or an intimate legal matter that hits too close to home, we have extensive experience defending and fighting for our clients. We are committed to serving the hard-working people of Southwest Florida from our Downtown Fort Myers location." Said Attorney Michael A. Camadeco, regarding their vast experience in criminal defense.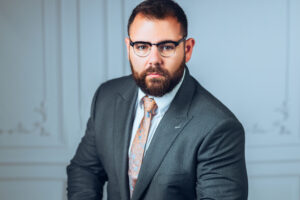 Camadeco & Prenger Law Group, PLLC offers featured services such as Driving Under the Influence (DUI) defense, providing clients a legal representation that is highly prepared to handle DUI cases. This firm addresses the different areas associated with DUI charges, including administrative hearings with the DMV to get clients back on the road, installation of an ignition interlock device, repeat DUI offenses, accidents causing serious physical harm or death, leaving the scene of an accident, etc. The expertise of Mr. Camadeco and his team in DUI cases distinguishes the firm from its competitors. Their team can offer clients dedicated and highly efficient services and represent numerous clients with DUI charges, with very satisfactory results in most of them.
Although Camadeco & Prenger Law Group, PLLC has all the experience of a large firm, its clients benefit from the closeness and personalized service that only a small firm can offer. This award-winning Criminal Defence Lawyer in Fort Worth recognizes that when it comes to criminal charges such as DUI, there is only one chance to achieve the desired results, therefore its attorneys work tirelessly from the first instant to achieve the most effective outcomes on behalf of their clients.
Camadeco & Prenger Law Group, PLLC is proud to be one of the top-rated firms in its field, highlighted in different media outlets such as the News-Press, The Miami Herald, and the New York Times. Thanks to its professionalism and excellence, the firm has also been awarded different recognitions such as the Top 40 Under 40 2020 issued by the American Institute of Trial Lawyers, the Clients' Choice Award 2019 by Avvo as well as the Top 40 Under 40 by the National Trial Lawyers. Camadeco & Prenger Law Group, PLLC is also a proud member of different prestigious organizations such as the Florida Association of Criminal Defense Lawyers (FACDL) and the National Alliance of Trial Lawyers. Visit Camadeco & Prenger Law Group, PLLC Lawyers profile to learn more about this prestigious firm.
Those looking for an experienced DUI attorney may contact Camadeco & Prenger Law Group, PLLC via phone at (239)-444-5529. The firm is located at 2043 West First Street, Fort Myers, FL, 33901. For more information about their services or request a quote, visit the firm's website.