Burzynski Elder Law is Offering Exclusive Elder Law Services in Naples, FL
Naples, FL: Burzynski Elder Law offers a wide range of elder law services to senior citizens, protecting their interests and ensuring they get the necessary care. One of the services available to the clients and their relatives is the life care planning process. To guarantee the quality of life for the clients and their families, the firm works with a team that identifies care needs (present and future) and assists them in planning adequately.
Regardless of the elder's health or special needs, the life care planning process aims at giving them the life they desire while preserving resources. The firm ensures the elder does not rely on crisis-oriented transition and everything is envisioned. It assists the client as well as their family in locating private and public sources to pay for the long-term care and mitigate the issues caused by the high cost of care, especially if they are in a facility.
Burzynski Elder Law also offers asset protection and Medicaid planning as part of services to families with elders transitioning to specialized care. To maintain the elder's standard of living, the firm works with the family members to identify and utilize government benefits like Medicaid. To explore all the available benefits, the team organizes and evaluates the spouse's income, the available assets, key family information, and other legal documents. What follows is that It then applies to the programs to access benefits and, as a result, protect the family wealth augments.
In addition, the firm assists clients to challenge illegal nursing home discharge, especially if the release does not meet the Federal law's criteria of legal discharge. If they receive the "notice of discharge" and the health of their loved ones has not improved, the facility is not closing, or they have not received notices for non-payment, the firm can assist them in challenging the decision. Clients can check the firm's site to learn more about Burzynski Elder Law and how they can receive protection rights.
Besides protecting the elder and family interests through planning and challenging injustices, the firm offers probate and trust administration services after the death of a decedent. The team discussed key factors regarding estate administration with the client, such as the processes beforehand and the costs. For the discussion to be specific and for the attorney to offer personalized legal advice, clients must bring the necessary documents such as a copy of the will, deeds, life insurance policies, and death certificate.
Burzynski Elder Law is located at 1124 Goodlette Rd N, Naples, FL, 34102, US. Visit the firm's website for more information. Clients can contact the team at (239) 434-8557 for a life care planning process and asset protection.
Media Contact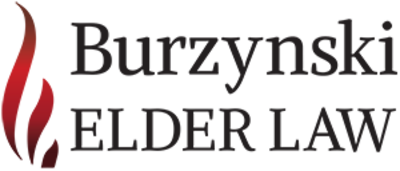 Company Name
Burzynski Elder Law
Contact Name
Jill Burzynski
Phone
(239) 434-8557
Address
1124 Goodlette Rd N
City
Naples
State
FL
Postal Code
34102
Country
United States
Website
https://burzynskilaw.com/

COMTEX_408437067/2735/2022-06-09T10:43:35