Buddy Wipes All-Natural Dog Wet Wipes Take the Internet by Storm & Launches Canada Retail Expansion
The rise of e-commerce shopping for pet owners has been a fast and momentous one with many brands from all facets of consumer products scrambling to provide a faster and more convenient way to service their customers online. Industry leaders in pet hygiene, Buddy Wipes, has been selling online and in retail since 2019, with a customer-first mindset. Their unique, all-natural wipes have caught fire on social media platforms like Facebook, Instagram, and most prominently on Tiktok, a short-form, video-sharing app that allows users to create and share 60-second videos on any topic. The company's viral online marketing partnerships with well-known influencers has snowballed into a loyal community of tens of thousands of pet parents.
After receiving thousands of customer requests to bring more all-natural wipes to retail and exceptional demand from Canada, the Buddy Wipes team is allocating attention towards building out their retail partnerships. Buddy Wipes is expanding into Canada and with rising e-commerce costs, partnering with retail chains empowers them to have greater control over their distribution, superior quality control, and lower marketing costs to offer their best-selling wipes at reduced prices.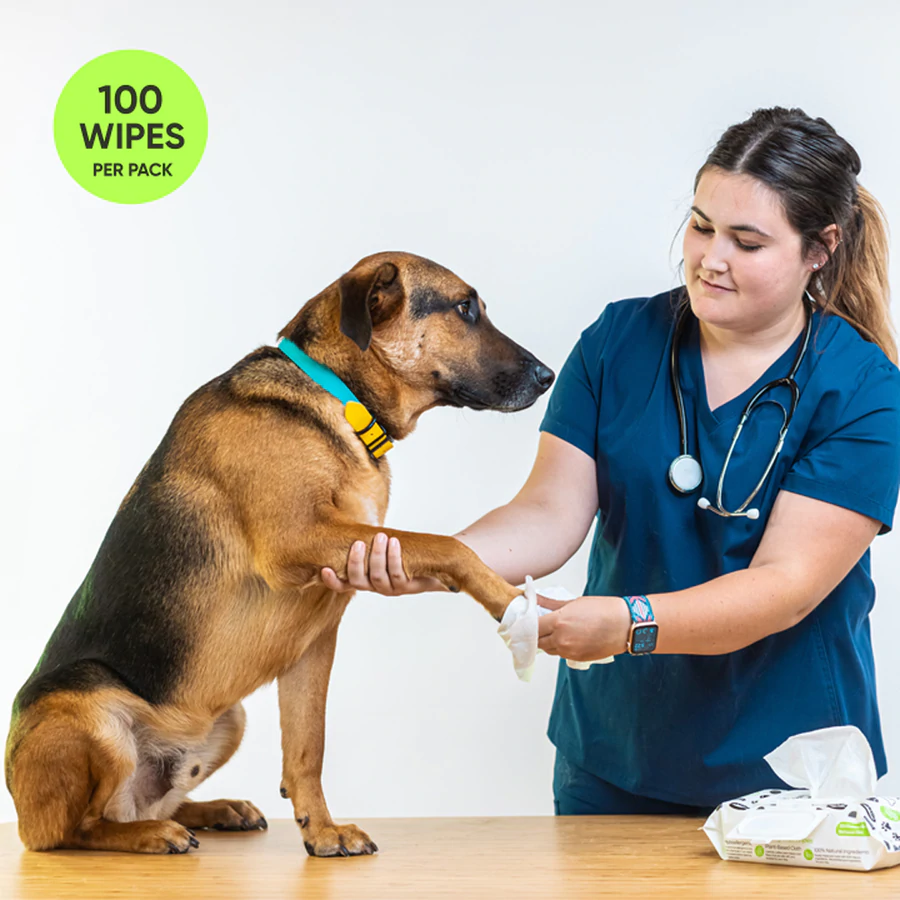 With over 8,000 5-star reviews, Buddy Wipes is excited to introduce their beloved wipes to new markets, while continuing to build off their rapid online success and serve North American pet owners to the full extent.
The story of Buddy Wipes begins with their founder browsing the internet for a safe way to clean his 8 year old Beagle. He was incredibly frustrated to find brands that were either very expensive or had harmful chemicals in their ingredient list. It is extremely important to have the safest ingredients for wipes because dogs have sensitive skin & noses, and eventually lick themselves in the areas you wipe them down. Exposure to these harmful chemicals can lead to serious health conditions. That is why he made it his mission to formulate all-natural dog wet wipes. After months of research and consulting with top-tier veterinarians across North America, Buddy Wipes was created. Buddy Wipes has strived to offer their leading formula to over 150,000 dogs in the USA to keep customer homes clean and their dog's tails wagging.
Buddy Wipes has been keeping pets clean and smelling fresh for years now and is completely transparent with their natural ingredients and compostable wipes. Buddy Wipes are vegan, cruelty free, paraben free, and hypoallergenic, so they're gentle on even the most sensitive skin. Formulated by leading veterinarians across North America, these wipes were made specifically for dogs with every wipe being pH-balanced for dogs' skin. Customers have raved about the extra-large size and durability of each wipe, which ensures you get the most out of your money. Each set of wipes even comes in a resealable and ergonomic wipes bag that is portable to accompany you anywhere!
After all, a dog is a human's best friend, so they deserve the best care, which is now conveniently available at your fingertips and a store near you. With developing high-quality pet wet wipes as their priority, you can get your hands on the dog wet wipes that customers can't get enough of.
To learn more and get your hands on Buddy Wipes for your pup, visit http://www.buddywipes.co.
Media Contact

Company Name
Buddy Wipes
Country
United States
Website
http://buddywipes.co/

COMTEX_405606861/2735/2022-04-12T13:53:52