5 Things to Know About Home Window Tinting in Weston
October 25, 2021 at 09:30
Many people in South Florida are interested in home window tinting, but hesitate to take action, as they don't know much about it. Southern Glass Protection has been serving the Weston, Fla., area with the best home window tinting for over 20 years. They understand what people need to know in order to move forward with their professional window tinting installation.
"We have worked with thousands of homeowners and business owners over the years," explains Vince Ceraulo, president of Southern Glass Protection. "Many people are curious about window tinting, but once they make the move to have it done the only thing they regret is not having done it much sooner."
Here are 5 things to know about home window tinting in Weston:
Window tinting on residential and commercial windows helps to reduce unwanted heat and glare, which will help save money on electric bills. Up to 99.9% of ultraviolet rays are blocked by the window tint, which helps to provide protection from skin cancer. Tinted home windows can help to prevent furniture and flooring from fading over time from the sun exposure. Installation of residential and commercial window tint takes just a few hours to complete, making it a convenient process. Homes and offices with window tint have an added layer of protection from storms and would-be criminals.
"Having your home windows tinted makes good sense," added Ceraulo. "We are happy that so many people in Weston have turned to us for the service. We look forward to many more years ahead."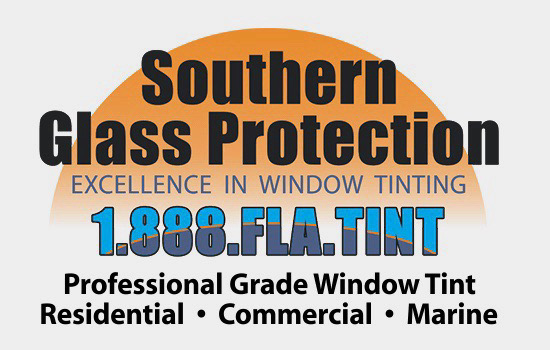 Southern Glass Protection offers expert residential and commercial window tinting in Weston, and throughout South Florida. The company offers a complete lifetime transferrable warranty on all Vista Window Film, and over 50 window film designs to choose from. Specializing in residential window tinting, they serve the areas of Fort Lauderdale, Boca Raton, Oakland Park, Broward County, Delray Beach, Parkland, and beyond. The company offers free quotes, and a 10% off coupon on their site: https://southernglassprotection.com
About Southern Glass Protection
With over 20 years of experience, Southern Glass Protection is the leading window film company in the Boca Raton, Fla., area. The company offers professional residential and commercial window tinting services, helping customers to reduce energy bills, add style and privacy, and have UV protection. To get more information about the company, visit the site at: https://southernglassprotection.com