3 Common Questions Regarding Home Window Tinting in Fort Lauderdale
November 04, 2021 at 09:10
When people consider residential window tinting in Fort Lauderdale, they usually have many questions. Some know about the benefits of having it done, but others are not aware. They also don't know how long the job takes and what happens if something goes wrong with the film. As questions arise, it's important to work with a company that has a team of professionals who are ready to answer all the concerns.
"There are a lot of myths about home window tinting and things people don't understand about it," explains Vince Ceraulo, president of Southern Glass Protection. "We are happy to answer all questions."
Three of the most common questions that people have regarding residential window tinting in Fort Lauderdale are:
Will it make the house dark? This depends on the gradient chosen. Southern Glass Protection offers 50 different types of window film to choose from, including a variety of frosts and gradients, so there is something for everyone. Will it be possible to clean the windows? The customers absolutely can still have their windows cleaned. Southern Glass Protection is happy to provide the instructions on how to safely do it yourself, and professional window cleaners should already know how to work with window film to safely clean the windows. Will the window film break or damage the window? The team of professionals knows how to safely install the window film. Once it's properly installed, it provides a layer of security and safety to the window.
"Once people have their home windows tinted, they only regret that they didn't do it sooner," added Ceraulo. "Call us with any questions or concerns. We want to ensure people are comfortable with the process and are familiar with the many benefits of residential window tinting."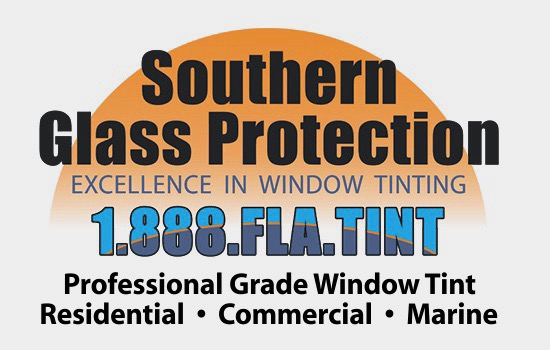 Window tinting can help to reduce electricity bills, and reduce glare and fading of furniture and flooring, as well as provide UV protection. Homeowners see an immediate return on investment when they have their windows tinted, and the service takes just hours to complete.
Southern Glass Protection has served the Fort Lauderdale and South Florida area with professional commercial and residential window tinting services for over 20 years. It serves the areas of Oakland Park, Boca Raton, Weston, Broward County, and beyond. To schedule a free quote or obtain a 10% off coupon, visit the site: https://southernglassprotection.com.
About Southern Glass Protection
With over 20 years of experience, Southern Glass Protection is the leading window film company in the Boca Raton, Fla., area. The company offers professional residential and commercial window tinting services, helping customers to reduce energy bills, add style and privacy, and have UV protection. To get more information about the company, visit the site at: https://southernglassprotection.com.