Wellness Center's Onsite Services Add an Interesting Dimension to Corporate Chiropractic Care in Beverly Hills
Jochen Chiropractic & Wellness Center of Beverly Hills, CA has a 30-year history of providing excellent holistic health services to those in its area. Many of these are performed right at their West Olympic Boulevard center's location. Recently though, it has added a new twist to its services. It's now offering home and onsite corporate wellness chiropractic Beverly Hills treatments. This is making it easier than ever before for its clients to get the specialized wellness care that they need.
Dr. Stephen Jochen, D.C., says, "We are always looking for new ways to provide our holistic health treatments to those that need them. One day as we were holding a staff meeting, it was brought up that home food delivery and other mobile services are becoming more popular than ever. So, we discussed whether or not it was feasible to provide our wellness and chiropractic services effectively and responsibly in a home or corporate setting. When the answer to that was determined to be a big yes, we decided to give it a try. Now our onsite chiropractic and wellness services are quickly becoming very popular."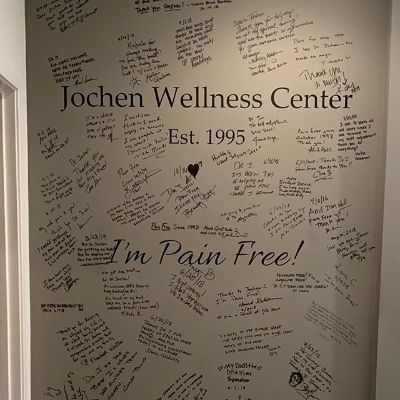 Dr. Jochen went on to say that although they are now doing many house calls, businesses have also been very accepting of their new onsite services. This has included them doing treatments at movie sets, concert venues, and even at speaking engagements. He says that no matter what type of corporate setting or event that a business client requests their chiropractic and wellness services for, they are happy to accommodate them. It was mentioned that his staff also enjoys the opportunity to get out of the wellness center at times and their onsite wellness services have had the unintended benefit of bringing much more attention to their specialized holistic health offerings.
This wellness center's founding doctor also talked about how those that prefer to have their wellness treatments done at the clinic certainly can do so. The Jochen Chiropractic & Wellness Center wellness center has a convenient location in Beverly Hills and everything about it speaks of luxury. Appointments can easily be scheduled there in the daytime, evening, or Saturday mornings. He added that they can provide several different wellness specialties in either a home or business setting or at the center. The most popular of which is their chiropractic adjustments. These are designed to try and help deliver balance to the body and restore a person's health. All of their chiropractic techniques are done in line with the thinking that the human body may have the inherent recuperative power to heal itself without the use of drugs and surgery. Complementing this service are their professional chiropractic massage sessions. Dr. Jochen stated that a proper soft tissue massage has the potential to work wonders on the body and one's spirit. Another holistic healing technique that's used by them at their wellness center is acupuncture Beverly Hills which is a longtime staple of traditional Chinese medicine. He pointed out that they also are well versed in performing skincare and skin aesthetic treatments that incorporate important aspects of both dermatology and cosmetology.
Those that have had treatments done by the health professionals at Jochen Chiropractic & Wellness Center have expressed much satisfaction with the services that they have received. Marcia Wade stated, "Dr. Stephen Jochen and his capable team of physicians, therapists, and administrative support personnel are the best! They are professional and focused on overall wellness. My sessions are timely and I feel aligned, light on my feet, and physically fit after each visit. I appreciate the holistic approach to the treatments and I have discovered the joys of acupuncture and cupping. I look forward to my "tune-up" appointments because they do my body good! Come check out this awesome center. Let them know Marcy sent you!" Gina Grover wrote, "Clean office, organized, timely with appointments, great care provided by their team of chiro professionals."
Those looking for possible help with pain management or are looking for ways to attempt to improve their overall wellness can contact this chiropractor Beverly Hills by phone, email, or click on the 'request an appointment' tab on their website's homepage.
###
For more information about Jochen Chiropractic & Wellness Center, contact the company here:

Jochen Chiropractic & Wellness Center
Dr. Stephen Jochen, D.C.
310-556-8071
jochenmarketing@gmail.com
9478 West Olympic Blvd. Penthouse
Beverly Hills, California 90212