We Buy Houses in Concord NC, Announces Maverick Property Group, LLC
February 03, 2021 at 17:00
Maverick Property Group, LLC is pleased to announce that they are ready to buy houses in Concord, North Carolina and neighboring areas. In this particular service, the home seller enjoys the convenience of not having to wait for a buyer to get qualified for a loan. They can buy the house directly and provide the homeowner with an all cash offer within just 24 hours. If the homeowner accepts the offer, they will pave the way for a hassle-free closing transaction so that the homeowner may be able to proceed to the next phase of his or her life. It could be that the property owner is facing a divorce, behind on payments, wants to get away from a pesky tenant, or is suddenly stuck with an undesirable inherited property. They can help sell that property or they may even buy it directly.
Tom Murphy, directing manager at Maverick Property Group, says, "With the current pandemic situation, we know that many homeowners are facing difficult times. It could be that you are having issues with regards to your monthly payments, or it could be that you are facing the possibility of foreclosure, or you have suddenly inherited a property that you don't like. If you're are looking to sell your house for whatever reason, please note that we are here to help."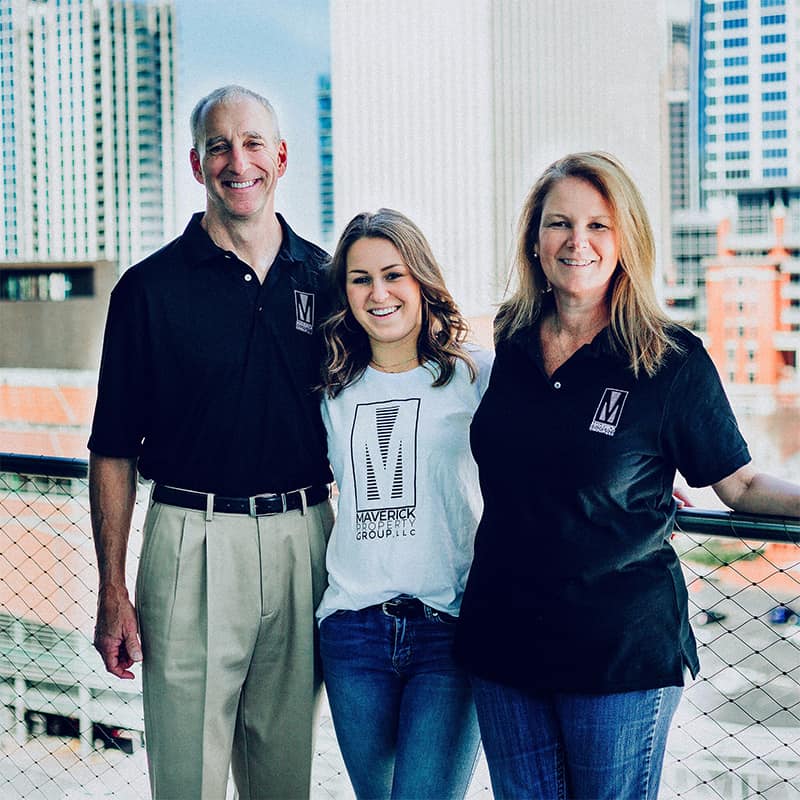 He continues, "Always keep in mind that homeowners are anxious to sell for whatever reason. Our house buying services also cover the Concord area, and we are ready to help anyone who needs to sell their house fast for cash, no matter the house conditions or the situation. We are realtors ready to help and all you need to do is call us or submit your information through our online form."
A homeowner wishing to sell a house or property will only need to follow three simple steps. The first step would be to submit their information through the online form on the Maverick Property Group website or to simply call them on the phone and talk to a company representative. The second step would be for the company to inspect or view the property after which they will provide a fair and no-obligation cash offer in just 24 hours or less. If the owner choses to accept the offer, they will proceed to the third and final step, which is for the seller to choose a closing date. On that date, the company will transfer the money directly to seller's account without any deductions because the company will absorb the closing costs.
Meanwhile, real estate investors and home buyers may also get some help from Maverick Property Group. In fact, they are even offering a free e-book that is titled, "Insider Deals: A Guide to Finding Real Estate Deals Before They Hit the Open Market." For instance, while many people know that buying a home that has been foreclosed can allow them to get significant discounts on the selling price of the home, many don't realize that they can also get a house that cheap even before a house has been foreclosed. Also, for those who have cash for purchasing a house, they may be able to buy a property through an auction at a much lower price compared to when these are made available on the market.
Maverick Property Group can also help private money lenders get better return on their investments by lending to real estate investors. Investors can also benefit by having a ready source of funds when they require funding quickly. A great advantage for the lenders is the fact that they are able to set their own rules with regards to terms and interests. The company is also offering a free e-book for those who are interested in this with the title, "How You Can Invest Your Money in Today's Market Through Private Money Lending." Meanwhile, they are also offering to help contractors and real estate agents grow their business.
https://www.youtube.com/watch?v=513vcpjqW_8
Charlotte home buyers who are looking for properties to invest in may want to check out the Maverick Property Group website, or contact them on the phone or through email.
###
For more information about Maverick Property Group, LLC, contact the company here:

Maverick Property Group, LLC
Tom Murphy
(704) 614-6699
info@mavpropertygroup.com
1519 Mecklenburg Hwy # 160, Mooresville, NC 28115