University Marketing & Promotions Helps with College Student & Gen Z Marketing Services and Strategies
October 04, 2021 at 15:20
University Marketing & Promotions, a niche college advertising and marketing company based in Lee, NH, is happy to announce that they can help organizations create and implement media and marketing strategies that are targeted towards college students and Gen Z. They can offer recommendations on reaching out to certain students on campus across the United States and Canada. They can also provide suggestions on how to use the media, ranging from student influencers and student brand ambassadors to digital strategies, student-targeted email, out-of-home (OOH) displays, campus activations, event marketing, and college newspaper advertising. They will also provide media placement and campaign management services that allow organizations to connect with college students using brand messaging.
Dave Sorel, VP for Marketing at University Marketing & Promotions, says, "We're ready to help. Contact us to request a college marketing consultation to see how we can help you generate brand awareness on campus, and gain insight into the college market place and learn about effective college advertising strategies. We can work together to create and execute effective media and marketing methods that are applicable for Gen Z members and college students."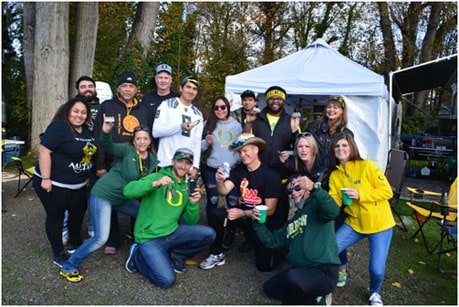 University Marketing & Promotions offers various kinds of services. These include: free college advertising consultation; college sampling programs; targeted digital, email and social media retargeting; college media ad options; college marketing and campus events; back-to-school orientation reach to parent and students; student ambassadors and event staffing; OOH and on campus advertising; and GEO frame targeting.
They offer free consultation for clients who want to reach college students and help them create an effective college marketing and advertising tactic. They can also help with the use college sampling to introduce a product to students. With the help of the company's Brand Ambassador networks, they will target the most high traffic areas on the campus, distributing samples of the product to the targeted student population. They can also help with delivering animated GIF, HTML, or plain text email to millions of email addresses.
They can also provide assistance with college marketing and campus events. These include: spring break and experiential marketing, tailgate events, tents, student brand ambassador outreach, lead generation and data card collection, peer too peer marketing, street teams, brand awareness, and targeted student marketing.
They also can offer assistance with back-to-school orientation reach to parents and students. The strategy is to use Brand Ambassadors to engage parent's purchasing power on-campus; becoming a part of the Boston Coupon Book; and giving out back-to-school welcome kits for students.
University Marketing & Promotions can assist brands with event staffing through the company's student ambassador network. Clients will simply specify their criteria and the company will look for the appropriate students to serve as staff for the event.
And with the help of their on campus OOH advertising programs, clients are able to establish brand awareness and then repeat the exposure effectively and quickly. And finally, they can help with IP targeting and geo-tech that was developed in house, has three approved patents, and has a 95 percent accuracy in matching a home address or device ID to the corresponding home IP address.
University Marketing & Promotions is a niche college marketing and advertising agency with experience in creating brand awareness, influence, and engagement among college students. They can help brands establish long-lasting relationships with students that provide the expected results. They take pride in the excellent implementation of each program that they undertake. As new technology emerge and significant changes occur in the marketplace, they will regularly integrate print, digital, and experiential marketing techniques to best reach and achieve engagement with college students. They will utilize their extensive experience and knowledge about the student mindset, college marketplace, and campus trends to help select the appropriate schools and target locations to achieve the best ROI based on their understanding of the college campuses and the student demographic across the country.
Those who are interested in learning more about OOH college marketing and other services provided by University Marketing & Promotions can visit their website, or contact them on the phone or through email. They are open from 9:00 am to 6:00 pm, from Monday to Friday.
###
For more information about University Marketing & Promotions, contact the company here:

University Marketing & Promotions
Dave Sorel
401-400-2775
info@universitymarketingandpromotions.com
192 Turtle Pond Road
Lee, NH 03861