Twin City PC Repair Announces They Can Save The Day For Their Clients
October 08, 2020 at 16:34
It is well-known that the landscape of modern computer use is more dangerous than it has ever been. Between Viruses, Ransomware, and Malware – even very large organizations have fallen victim to computer-based criminals. Rather than pay large ransoms to get access to their own data back Twin City PC repair, based in Eagan, MN, stands ready to help save the day with virus removal or any other technical issues that a company may be facing.
"It's a never-ending battle," said David Jensen, spokesman for the company. "There are always tricksters and thieves who will take advantage of anyone that they can and that's a big part of what we do; clients tell us we often 'save the day,' when these criminals strike our clients."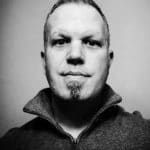 Located in Eagan, the company often does work for people remotely, but they will also travel to a client's business or home. They offer trained and qualified engineers who can help not just with the major headache of a virus attack but also with networking problems, data backup and recovery, and software installations, among other services.
Clients can also drop off their machines to the office and within 24 hours, generally speaking, the problem will be diagnosed and then Twin Cities PC will provide a quote for approval before taking action. It is also possible to have one of their technicians come to the client's home or office to do this diagnosis and repair work.
If it turns out that there is an infestation or attack, Twin Cities will remove any virus, spyware, malware, and rootkits. They will also repair any operating system issues and test for proper functionality, perform critical system updates, apply system modifications, and will also offer tips to help prevent future infections.
The company's website, at https://twincitiespcrepair.com/, offers a plethora of information about current concerns in the field. They also publish a blog that has helpful information about malware and virus-fighting best practices. For example, there is an article about the current need for online learning and how that can create vulnerability, for example, because criminals have set up look-alike sites aimed at luring people into giving away various things – anything from bank account or credit card numbers to personally identifiable information which can be used for identity theft.
"Our technicians can help to make sure that any computer or network is as secured and safe as it is possible to be," Mr. Jensen continued. "For example, a lot of people are still using Windows 7 at their homes. It is no longer getting security updates and of course the black hat hackers know that Windows 7 is very vulnerable. We can advise about the different options that can keep things secured."
Twin Cities PC Repair also publishes a list of FAQ's & Tips garnered from the company's years of experience. Not only are Twin Cities experts with software and communications securities, but they also handle repairs like fixing broken laptop screens. They even will hand build a computer to meet a client's particular needs. They also offer a premium service which will rush a particular service to the front of the queue in some cases.
Unlike many independent computer companies, Twin Cities PC Repair does work on Apple computers and they are skilled and certified in doing so. But that's not what they believe sets them apart from the rest.
David Jensen said "The big box stores, and the so-called 'squads' out there, they have so many clients that each one is just a number. If someone works with us, we get to know them, their businesses, and we work to help them have the best experience they possibly can; because if we do well, they do well, and vice-versa."
The company can be reached at (651) 456-8655. They are in the office Monday through Friday from 8am to 5pm but they also are available on weekends by appointment. The company even offers 24-hour, 7 day a week phone support. Their website is located at https://twincitiespcrepair.com/.
###
For more information about Twin Cities PC Repair, contact the company here:

Twin Cities PC Repair
Patrick Jensen
6514568655
patrick@twincitiespcrepair.com
860 Blue Gentian Rd
Suite 200
Eagan, MN 55121