Twin Cities PC Repair Publishes Blog Post With Online Shopping Tips
December 13, 2021 at 19:53
Twin Cities PC Repair recently published a new blog post full of tips to help readers stay safe shopping online. The post, written by company owner Patrick Jensen, says that most people are safe shopping online, and there are some steps people can take to make sure they don't experience any safety issues while doing their holiday or other shopping over the internet. This is important because, as online shopping grows, more and more cybercrooks are trying to take advantage of the increasing number of online shoppers.
The first tip included in the article is to question any especially good deal that feels "too good to be true". The super cheap Apple laptop, Beats headphones or Xbox console could be a ruse to collect payment info from unsuspecting shoppers, without any product behind it. Before giving a site any information, it's a good idea to take some time to review feedback about the seller, research the business domain, and verify that they are a legitimate seller. Some scammers may try to use email as a way to lure people to their website, so before clicking any email links, a user can hover over the link to check the target and verify that it's the address they're expecting. Web addresses with typos or unusual endings can also signify a fake site that might be a front for identity theft.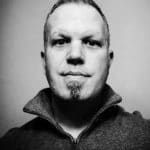 A final important step to checking the safety of a site before purchasing from them is to verify the security of the payment system on a website. There are a few ways to do this, such as checking that a site uses an SSL certificate, which can be verified by the URL starting with https:// instead of just http:// Checking the website for a physical address and phone number, and then calling the phone number to confirm the site is not fake, is another method for verifying that a website is legitimate. It can also help to review a website's Terms and Conditions as well as their Return and Privacy policies, which any reputable brand will have available on their website. The blog post ends with a couple more tips to ensure safety while shopping online, such as using an online payment tool instead of giving payment details directly to a website, and keeping the computer's operating system and anti virus software up to date.
Twin Cities PC Repair has a lot of other useful information on their blog, all relevant to their business in personal computer repair. Since the pandemic, the company has streamlined their repair process, with online service requests and drop off appointments. Once they have a device that someone wants repaired, they can perform a diagnostic and reach out with a repair estimate over email once they've had adequate time to review the device. The technicians at Twin Cities PC Repair can also install hardware or software, and help customers determine what hardware or software installing solutions will best meet their needs. They fix all kinds of computer issues, from software to hardware to virus and spyware removal. They work through a remote super secure connection and provide a full report when their work is done.
According to their website, there are many valid reasons why someone might choose Twin Cities PC Repair to handle their computer repair needs in the Eagan, Minnesota area. In addition to their friendly service, trustworthiness, and excellent reputation, with many five star reviews on Google, the company has experienced professionals with expert technical skills who can solve all kinds of problems people might have with their computers. From Microsoft Windows PC Computer Repair to Apple iMac and Macbook repair, they can handle data recovery and laptop computer repair with a goal of 100% customer satisfaction. Anyone who needs help with their computer in or around Eagan, MN, can contact the company or visit their website for more information about their services. Their website also holds plenty of useful information for anyone with a computer who wants to know more about it.
###
For more information about Twin Cities PC Repair, contact the company here:

Twin Cities PC Repair
Patrick Jensen
6514568655
patrick@twincitiespcrepair.com
860 Blue Gentian Rd
Suite 200
Eagan, MN 55121