Twin Cities PC Repair Announces that They Also Offer Data Recovery from Damaged and Hacked Computers
Twin Cities PC Repair, a computer repair business based in Eagan, Minnesota, has announced that can also offer data recovery services to help their clients in recovering data from damaged and hacked computers. They can help in recovery vital data, such as important tax documents, family photos, sensitive research papers, music performances, pieces of arts, or anything else that is too important to lose. Unfortunately, there is always the chance that a computer will suddenly fail, including the hard drive or computer storage system.
Patrick Jensen, owner of Twin Cities PC Repair, says, "We know data loss can be a very difficult experience. That's why we want to make it as easy as possible for you to get your important files back. We have a 'No data, no charge' policy, which means you don't pay us unless we recover your important data at an acceptable price. We also offer low-cost evaluation and inbound shipping. We have SOC 2 Type II security audited facilities equipped with ISO-5, Class 100 cleanroom equipment. And we have a world class team of data recovery specialists including forensic scientists, and mechanical and electrical engineers. All these are done in our 14,000 square foot data recovery lab with the help of our enterprise data recovery experts."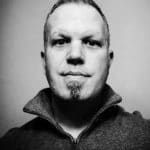 Meanwhile, Twin Cities PC Repair also provides helpful information through their blog posts. For instance, in one of the latest posts, they warned computer users about computer scams where unscrupulous people are taking advantage of the coronavirus pandemic to make money. There is a lot of fear and anxiety because of COVID-19 and scammers are trying to benefit from this. For example, they may send emails that appear to come from government health departments with the goal of getting people to click on malicious links.
Some have fake websites where they offer face masks and hand sanitizers but do not actually deliver the goods. Or they may ask for donation to help in funding the development of a vaccine but in reality, the money will just go straight to their pockets. It is, therefore, important to be always on the lookout for such schemes to avoid losing money to such criminals.
Twin Cities PC Repair is actually a provider of repair services for computers and tablets, offering solutions to various hardware and software issues. Some of their services include diagnosing the computer device; hardware and software installation; professional computer repair; and virus and spyware removal. Their technicians have the skills, experience, and knowledge on how to deal various issues regarding desktop computers, laptops, Mac computers, tablets, and more. They offer: Microsoft Windows PC computer repair; Apple iMac and Macbook computer repair; data recovery; viruses, spyware, adware and ransomware removal; cracked and broken laptop screen replacements; charging issues, charging ports repairs and replacements; computer tune ups, hardware repair, installations; and printer setup / troubleshooting.
They can also offer custom built computers to meet specific requirements, using stable and quality components at affordable prices. They can build a computer, whether the customer is a home user, a gamer, a business, or a specialist such as a photo and video editing company.
There are a number of advantages in having a custom-built computer. These include: getting the assurance that the computer has stable and quality hardware parts and configuration; the ability to save a lot of time and hassle when trying to find a suitable computer among the mass-manufactured PCs on the market; the fact that the computer user will not be paying for software or hardware that is not wanted or needed; the fact that the computer will not be slowed down due to software that consume a lot of space but will not ever be used; and the fact that what the consumer is paying for is a computer that will do exactly what it is expected to do.
People who would like to learn more about the Twin Cities computer repair and data recovery services offered by Twin Cities PC Repair may want to visit their website, or contact them through the telephone, or via email.
###
For more information about Twin Cities PC Repair, contact the company here:

Twin Cities PC Repair
Patrick Jensen
6514568655
patrick@twincitiespcrepair.com
860 Blue Gentian Rd
Suite 200
Eagan, MN 55121