Total Touch POS Reseller Program Now Available in West Virginia
Total Touch POS Reseller is pleased to inform everyone that their point of sale (POS) reseller program is now available in West Virginia. This announcement was made on the heels of a previous press release about the availability of the Tennessee POS Reseller Program. This program is targeted toward value-added resellers who approach bars, restaurants, nightclubs, and similar establishments and offer the Total Touch POS system. The advantages of the program for the resellers include: expansion of their portfolio, unlimited income growth, quicker completion of deals, integrated POS solutions, and increased client retention.
When they join this particular reseller program, value-added resellers would be able to offer a POS system where merchants don't need to change their payment processors, which means they would be able to expand their business and boost their income. Total Touch can work with most payment processors, which means that the restaurants can continue using the merchant services provider that they want. Total Touch is a server-based system with cloud-based reporting capabilities, which can help restaurants and other food businesses to minimize their downtime and have the assurance that their system would be functioning efficiently and reliably even during the busiest times. In addition, this hybrid POS system enables restaurant owners and managers to have complete control over the system so that they can monitor their business performance at any time and at any place as long they have access to the Internet.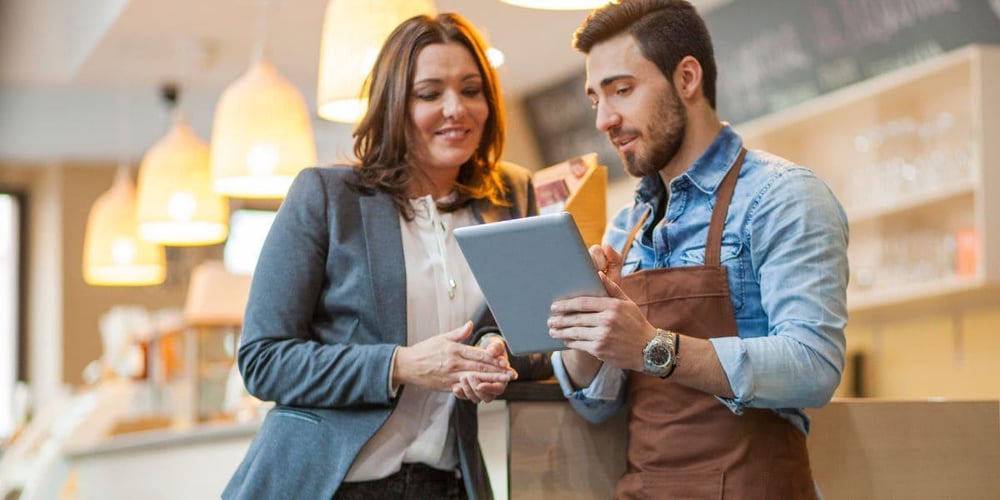 The Total Touch POS system has open table management features. This means that the restaurant manager or owner would be able to improve the overall guest experience by managing open tables. Specifically, they can optimize the tables as a way to minimize the waiting time for customers and increase checkout speed, which in turn results in more customers while enhancing customer satisfaction. It is also possible for the restaurant owner or manager to split checks by item or by seat, which improves the customer's dining experience and increases the chances of repeat business.
The Total Touch system is also provided with online and mobile ordering capabilities, which is useful, particularly at the present time when more people are ordering online. The use of the Total Touch mobile ordering feature can boost efficiency and sales. And finally, Total Touch is simple and easy to use. Servers and bartenders will find it easy to use the system and efficiently handle customers even during the busiest times, which means enhanced customer experiences, higher customer retention, and more profits.
Matthew Dye, Director of Sales for Total Touch POS, says, "The Total Touch® POS Reseller Program in West Virginia is the best choice if you want to diversify your portfolio and boost your residual income. Total Touch® can provide: increased residuals; help in diversifying your portfolio; the best point of sale system for restaurants, bars, and nightclubs; and a dedicated support team."
Total Touch is an intuitive POS software suite that can help restaurants and other food service establishments focus on their goal of providing the best possible dining experience to their customers. The Total Touch POS solutions are designed for the unique management and operational needs of restaurant owners. Total Touch has gained the reputation of being the favored solution for a broad range of food service concepts, from the simple burger joint up to seafood and fine dining restaurants.
People who would like to know more about the Total Touch POS Reseller Program in West Virginia can visit their website at https://www.emscorporate.com/pos-reseller-wv, or contact them through the telephone.
###
For more information about Total Touch POS Reseller, contact the company here:

Total Touch POS Reseller
Matthew Dye
+18007178360