Top New York Virtual Illusionist Provides Spellbinding Shows
New York, NY - Livestreaming across the globe, Fun Corporate Magic dazzles audiences of all sizes for social or corporate gatherings.
NYC-based illusionist and mentalist Matias Letelier delights audiences with a pioneering new method of virtual magic shows performed live from his cutting-edge studio via streaming platforms like Zoom, MS Teams, and WebEx just to name a few. His audiences range from large corporate gatherings to small private parties, but no matter who he is performing for, everyone experiences unparalleled levels of fun and amazement.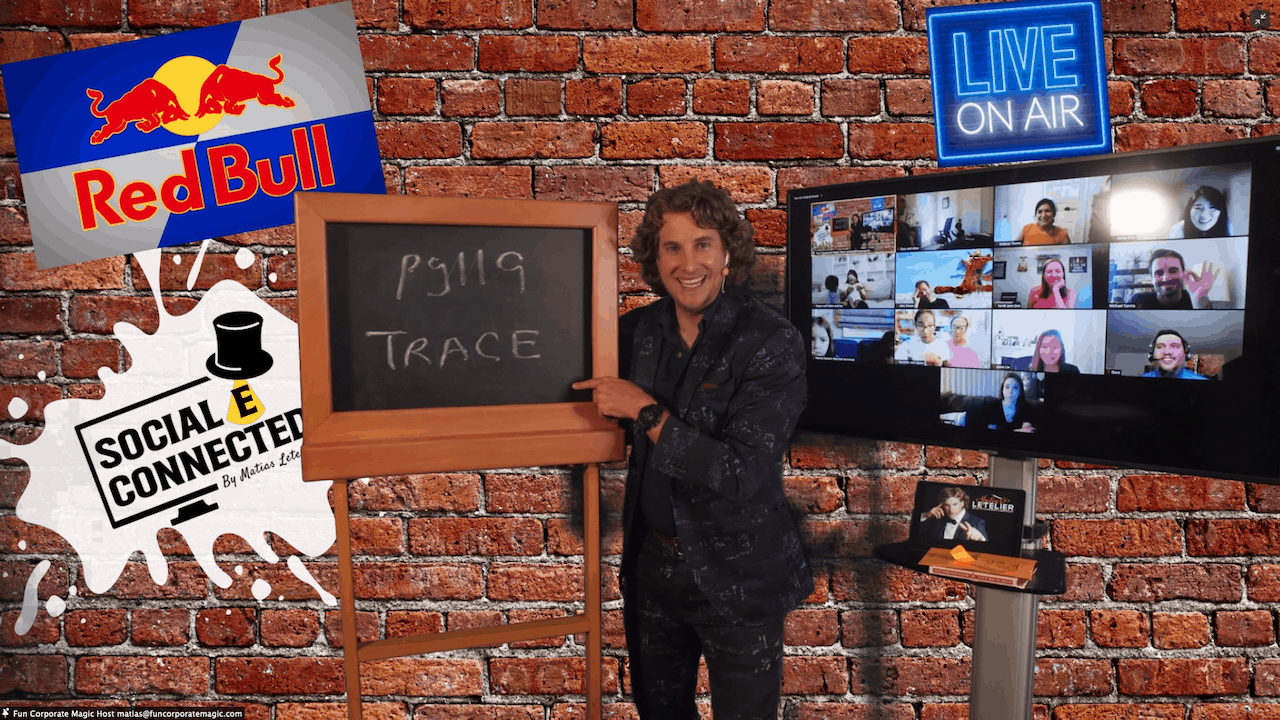 Branded as Social-e-Connected, Matias' highly engaging sessions are interactive and entertaining in all the right ways, keeping audience members on the edge of their seats throughout the entire show. While many people may not expect much from a virtual event, by way of entertainment or participation, when Matias is performing their low expectations will be quickly obliterated with his unrivaled mentalist and illusionist abilities.
"Each session is custom built from the ground up to meet the unique requests of each client and audience," Matias says. "Whether we are performing for a client's event, corporate retreat or team-building event, or some other celebration, the experiences are unforgettable because each act is tailored directly to the people watching the show and they will be pulled into it in ways they never thought possible."
Amazon, Walmart, Red Bull, JPMorgan Chase, T-Mobile and many other global brands have all enjoyed Fun Corporate Magic's incredible experiences, but Matias says he enjoys performing for small parties and private events just as much.
"Magic is for everyone, and it is such a gift to share my passion with people every day and bring some magic and wonder into their lives," Matias says. "Since we launched Social-e-Connected, our reach has exploded and we are delivering live experiences to people across the globe now. It's an amazing blessing and I thank each and every one of you who have participated in one of our events."
About Fun Corporate Magic
Matias is an award-winning illusionist, mentalist, and pickpocket with over 23 years of experience. As one of New York's most acclaimed professional magicians, Matias has performed in countless tailor-made shows and delivered magical experiences for all types of corporate events and occasions.
Matias' artistic studies include magic theory, promotional magic, corporate magic, magic psychology, and he is an expert in communication skills and corporal expression. He is a member of numerous professional magic organizations including the International Brotherhood of Magicians, the Magnets Magic Club (New York), and many more. He is also an honorary member of the Yale Magic Society.
Those interested in learning more about Matias and Fun Corporate Magic, or booking a show, should visit the company's official website at funcorporatemagic.com.
###
For more information about Fun Corporate Magic, contact the company here:

Fun Corporate Magic
Matias Letelier
6464769830
contact@funcorporatemagic.com
Building 77, Fl #10 Suite #1026
141 Flushing Avenue
Brooklyn, NY 11205