The Critter Team Cites Houston Bat Removal Information for Bats In The Attic
The Critter Team of Houston wants to remind people that bats need to be removed from attics as quickly as possible. Those at this animal removal company are pointing this out now because soon it will be the season where bats are on the move in Houston and the surrounding areas. Bats find attics to be a very suitable roosting and nursing ground and this can bring with it many problems for homeowners. This veteran-owned and operated wildlife company has personnel that are very adept when it comes to removing bats and then taking steps to prevent re-entry. Those at The Critter Team expect to be very busy soon removing bats from attics if past movement patterns by them in the Houston area repeat themselves. Houston bat removal has a very specific window in which the work can be done due to bat maternity season.
Mike Garrett, the company owner, had this to say on the matter, "The most common jobs that we do are squirrel control, raccoon trapping and bat removal. It's no secret that both nuisance animals and bats love the safety and security that attics in homes have to offer them. Our wildlife removal team has the knowledge and experience not only to get rid of unwanted bats in the attic but to also help keep them from coming back once they have been removed."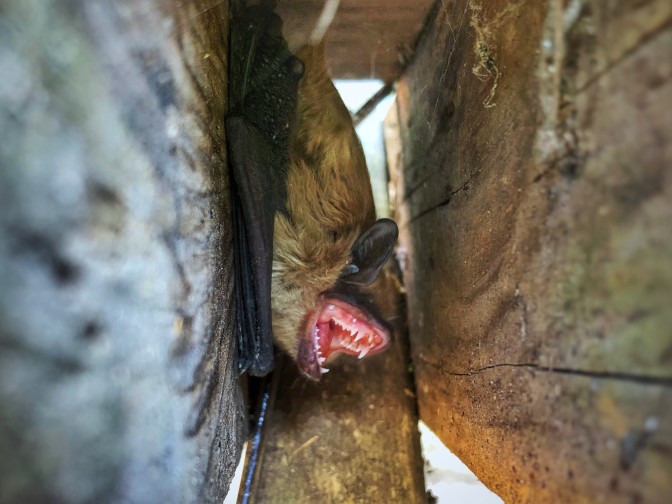 Garrett went on to say that one of the biggest worries with bats living in a home is the health concerns that come along with them. Two of the biggest bat-related health problems are diseases called rabies and histoplasmosis. When left untreated both of these health conditions can become fatal. These diseases are born in the fungus that grows rapidly in bat droppings because of the favorable growing conditions that hot and humid attics present. The company owner also pointed out that bats can be destructive creatures and their droppings can produce a foul odor and in some cases completely destroy attic insulation. At times, the weight and deterioration from the bat droppings have brought down entire ceilings.
One of the main ways that bats get into homes is by squeezing through small spaces in ridge vents. Although bats may appear to be large, Garrett says they are capable of making themselves very small when they need too. Sometimes all it takes is an opening as small as 3/8 of an inch to facilitate extensive bat traffic onto an attic. According to Garrett, another problem is bats are attracted to odors and once bats have made a home in an attic, the attic will always be attractive to bats as this is the very tactic used to get bats into bat houses. The company owner says that's why often bat removal is not the only step needed to correct the problem. He says that in addition to removing the bats, the entry points into a home must also be sealed up. The techs at The Critter Team in Houston are experts at identifying and sealing up bat entry points. Garret says they are even certified in the use of Ridge-Guard® to seal up ridge vents on homes to prevent bat re-entry.
Mike Garrett also wants people to know that they do their bat removal services in the most humane way possible. He says that's because they realize the vital role that these animals play in the ecosystem. They have voracious appetites when it comes to eating insects and this helps to keep mosquitoes and other nuisance insects under control. The company owner also stated that they are training and certifed in many facets of bat removal and bat exclusion methods to make sure they are always offering the most up to date practices. Also mentioned, is that he is certified by the National Wildlife Control Operators Association on Bat Standards.
These certified and humane wildlife removal specialists are also experts when it comes to general wildlife control and animal removal and re-entry prevention. Their service area covers such places as Houston, Atascocita, Conroe, Cypress, Kingwood, Spring, The Woodlands, and Tomball. Interested individuals who want more information on The Critter Team's bat removal or other services, can get in touch with them by phone, email or by filling out the contact form on their website.
###
For more information about The Critter Team, contact the company here:

The Critter Team
Mike Garrett
(281) 667-0171
info@thecritterteam.com
6942 FM 1960 #211Humble, TX 77346