Tennessee Welcomes Spring With Franklin Inflatables Party Rentals
Columbia, TN based Franklin Inflatables is pleased to share that their community has expressed a growing interest in bounce house rentals as spring arrives. These bounce houses are excellent for those who want to have some fun outside the house but not necessarily outdoors, and the company emphasizes that many items in their inventory can accommodate children and adults alike. As a result, they offer fun for the whole family as the year moves into the warmer months. Browse the company's full inventory and book a rental at the following link: https://franklininflatables.com/.
In addition to bounce houses, the company offers a wide range of inflatables that can meet a variety of purposes. For instance, parents who want their children to have a friendly competition during the party are advised to take a look at the company's inflatable obstacle courses, which offer a challenge in addition to a bouncing good time. The company clarifies that a competition is only a suggestion, and organizers are welcome to use the course as they see fit. Similarly, children can hop on one of Franklin Inflatables' interactive games, which can offer hours of fun.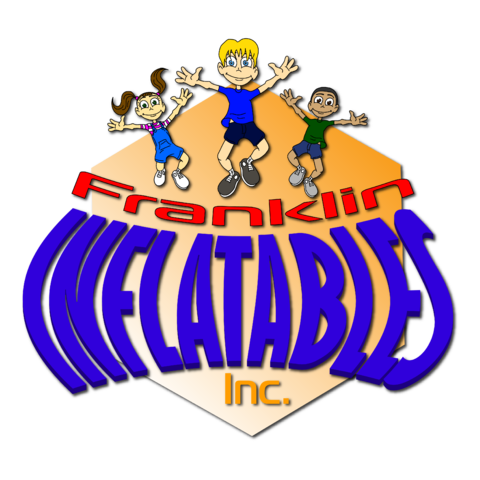 Alternatively, the company points to one of their most popular options, water slides (which come in both wet and dry varieties). Customers can choose between the 18ft Blue Hurricane or the 118ft Tiki Plunge Slide if they want a dry party — but both of these rentals can be adapted to utilize water as well if a returning customer wishes to have the same experience with an added twist. Furthermore, they can go the extra mile and splurge on the massive 27ft Double Lane Tiki Plunge (with 35ft Slip-N-Slide). The company recommends that customers bring their camera fully charged for events with this rental since every trip down is an adventure all on its own.
Franklin Inflatables enjoys a perfect 5-Star review score online, and comments from customers frequently commend their ability to deliver a convenient, enjoyable service. Many also add that the company's attention to detail directly contributed to the success of their events. The team at Franklin Inflatables is proud of all the work they do for their community, and they look forward to receiving more comments of this nature in the future.
As Celia Mason says, "We booked the island water slide and bounce house for my daughter's birthday party and had such an amazing experience from beginning to end. I would give 10 stars if I could. Such an amazing team to work with. Grant could not have been more accommodating and helpful. We even received text messages throughout the 24 hours we had the inflatable advising us on weather and safety. We will definitely be repeat customers! Thank you again for everything!"
Another customer highlights the differences between Franklin Inflatables and other businesses. "After a horrible experience with another inflatable company (a bounce house never showed up for a birthday party)," their review explains, "I was hesitant to try renting another one. We decided to try again and rented one of the water slides for a kids' birthday party, and I'm so glad I went with Franklin Inflatables! They were responsive, friendly and very professional. The water slide was clean and in excellent condition, and the kids had an absolute blast. We will definitely be using this company again and highly recommend them."
The company recognizes that their customers need to have a great time in order to consider taking out a rental again in the future. As such, they never take their customers' interest for granted, and their team actively works alongside every customer to ensure their party goes off without a hitch. The company is also proud that their work directly contributes to some of the best experiences and memories their customers and their children will have. See more here: https://g.page/FranklinInflatables?share.
Franklin Inflatables invites their community to get in touch with company representative Grant Wisdom today if they wish to start planning for a party in the near future and are unsure which rental would best suit their purposes. Wisdom and the rest of the team at Franklin Inflatables will be pleased to offer all assistance their customers need.
###
For more information about Franklin Inflatables, contact the company here:

Franklin Inflatables
Grant Wisdom
(615) 504-7401
info@franklininflatables.com
Columbia TN 38401