Survey Reveals Routine Disinfection Cleaning now a Top Priority for Offices in Sydney
A survey by Clean Group, a Sydney-based office cleaning agency, of over 1,000 Sydney offices and commercial premises revealed crucial information about the post-COVID cleaning needs & expectations of local businesses in Australia.
"As a leading office cleaning agency in Sydney, we were curious about the changing cleaning needs of offices in Sydney. So, we decided to conduct this survey involving most of our clients plus other leading office and commercial property owners/managers across the city. The results of the survey were surprising, to say the least. To sum up, it's safe to say property owners are now more aware of cleaning and hygiene on their premises," said Suji Siv, owner and CEO of Clean Group.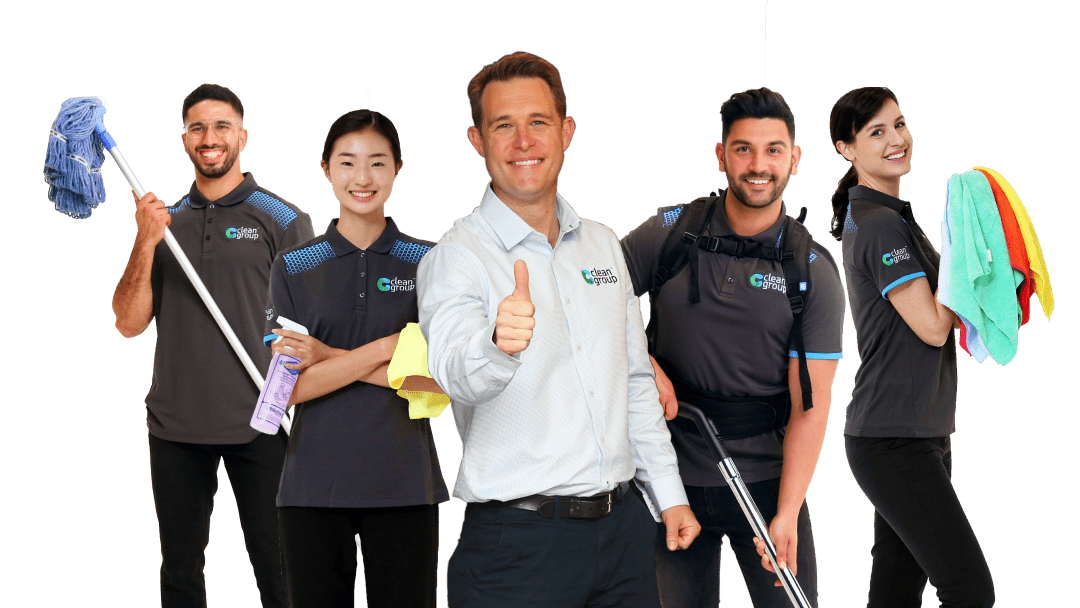 Over 50% of participants said that they now prefer to hire a cleaner with experience and knowledge of disinfection cleaning.
The COVID-19 pandemic has changed a lot of things. One of the most significant changes was in the way people perceive cleaning, especially the cleaning of commercial places. "Commercial spaces like offices attend a lot of people, including workers, visitors, employees, etc. throughout the day, so they tend to get dirtier easily. Moreover, infections will spread quite easily & quickly in such a place as many people will be touching the same surfaces, lift buttons, doorknobs, etc., which makes disinfection a necessity for office premises."
Office managers & owners throughout Sydney are not getting a hang of this thing. They know that they must focus more on office hygiene and include disinfection as a part of their cleaning practices if they care about the safety of their workers and visitors.
This has given a boost to the demand for professional disinfection cleaners in Sydney and other parts of Australia. A disinfection cleaner will not just clean the office or a facility but also disinfect frequent use areas such as toilet seats, washbasins, doorknobs, lift buttons, light switches, among others.
Clean Group Sydney itself provides disinfection as a standard part of all their commercial cleaning packages. The standard office disinfection cleaning service covers routine cleaning of all office premises, including areas like rooms, corridors, kitchens, cafeteria, toilets & bathrooms, followed by disinfection of frequent-touch surfaces & objects. A client can also opt for the dedicated disinfection & sanitization service of Clean Group, which includes complete disinfection of the entire office area, including floors. This service is particularly recommended for offices and commercial places looking to re-open after the pandemic.
Another surprising thing that the Clean Group survey revealed is that only about 10% of all office workers in Sydney like to regularly clean their desks or keep them organized. This is surprising but true. Even though most office workers admitted that they care whether or not their work desks are clean and well-organized, they also think it's not their responsibility to keep them clean. Mr Siv thinks otherwise, "Office hygiene starts with personal hygiene. If you can't even keep your own desk clean or are frequently eating at your own work table, how do you expect to maintain proper cleaning and hygiene across the office? No amount of cleaning can make up for the damage done by poor personal hygiene practices. Another example is not washing your hands fluently, especially after using the toilet."
As a full-service commercial cleaning agency based in Sydney, Clean Group offers a complete range of commercial cleaning, office cleaning & disinfection services to its customers, which mostly include corporate offices, buildings, etc., in Sydney city and suburbs. Besides Sydney, the company has branch offices in Melbourne, Canberra and Brisbane with dedicated teams of office cleaners.
As of January 2021, the company had a strength of 50+ full-time cleaners who were catering to the cleaning & disinfection needs of over a hundred Clean Group clients, including offices, stores, schools, childcare centres, gyms, etc., across Sydney. The company now also offers dedicated disinfection or COVID-19 cleaning services. Their disinfection technique, called Electrostatic Virus Shield, has been approved by the Department of Health and is touted as one of the best in the market.
https://youtu.be/gFgOD37psCE
Offices and commercial property owners in Sydney looking for an expert office cleaning & disinfection service provider can approach Clean Group or visit their website to request a free quote.
###
For more information about Clean Group Sydney, contact the company here:

Clean Group Sydney
Stephen Matthews
+61288598938
sales@cleangroup.email
50 Pitt St, Sydney NSW 2000